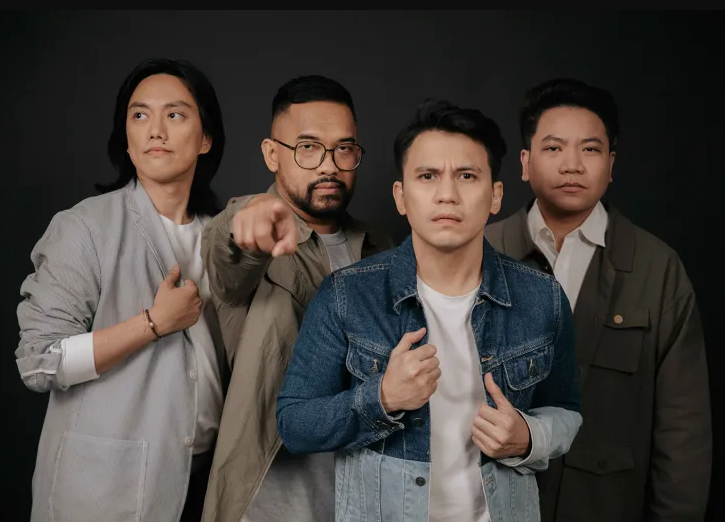 One of the biggest bands from Asia is set to play Niagara-on-the-Lake's Central Community Centre on York Road this Saturday, Nov. 19.
Filipino pop/rock group Sponge Cola is making a stop here on their Jeepney Tour, which began in Calgary on Nov. 4 and has seen them make stops in Red Deer, Lethbridge, Regina, Saskatoon and Fort McMurray. The popular four-piece band has played to sold-out houses, and Niagara's Filipino community is excited to welcome them here.
Maki Makins of the organization Filipinos in Niagara Region Ontario estimates that there are almost 9,000 people of Filipino descent living in Niagara. Most of them will recognize Sponge Cola, who are celebrating their 20th year as a band in 2022.
"This will be their first time in Niagara," Makins tells The Local. "They are one of the top 10 bands in the Philippines. And one of their songs is the theme song for one of the longest running TV shows there."
That show is a soap opera called Kay Tagal Kitang Hinintay. Roughly translated to English it means "waited for you a long time." As Ronald Allan Turla of Petmalu Concerts and Events explains, that's an appropriate subtitle for this Canadian tour.
"We planned this since before the pandemic," explains the promoter of the tour, "but we had to cancel it. This is finally our time to showcase the band to Canada."
Sponge Cola has released seven albums to date, the most recent of which was 2019's Sea of Lights. Lead singer Yael Yuzon sings most of the band's songs in their native Tagalog, but numbers such as 2015's The Answer and Pick Your Poison from their 2019 album District are sung in English.
Their earlier work had a harder, alternative edge to it, while acoustic guitars feature more prominently in their most recent releases.
To Filipinos of a certain age, says Makins, who runs a local production company and works as a DJ, they fit in with the music of bands such as the Beatles, the Eagles and the Scorpions.
Sarah Pritula, Central's director of community relations, is excited to host the first pop concert at the new community centre, after having hosted a country music concert and a Christian band earlier this year.
"They're hitting all major cities," she says of Sponge Cola, who have 2.5 million followers on Facebook. "They're playing our smaller venue, which holds about 500 people. It's a great space to host events like this."
At Sunday's sold-out Fort McMurray show, Sponge Cola had the audience singing along to their well-known hit songs. In Regina they screamed continuously as drummer TedMark Cruz smashed away at the skins. At an Asian grocery store in Calgary, Yuzon, Cruz and bass player Gosh Dilay sang a song while Armo Armovit strummed an acoustic guitar for an impromptu promo session in the bakery section.
Pritula says the band was planning to arrive in the region Wednesday, giving Makins and his friends some time to escort them around Niagara to see the sights before heading to Toronto for a Friday show at the Korean Canadian Cultural Auditorium on Leslie Street.
"They have a big following on social media," Makins says. "It helps to market the Niagara Region to their followers. The more people who see what is in Niagara, the more people who will come here. Hopefully that translates into economic gain."
Following Saturday's Niagara show, Sponge Cola travels to Montreal for a Nov. 25 concert, then flies out to Vancouver to conclude their Canadian sojourn with a performance in Vancouver.
Tickets for their appearance Saturday at Central Community Centre, 680 York Rd, are available at locations in Niagara Falls and St. Catharines that sell Filipino products and food, including La Familia Grill, J & B Filipino Store, Pinoy Grill and My Choice Asian Grocery.