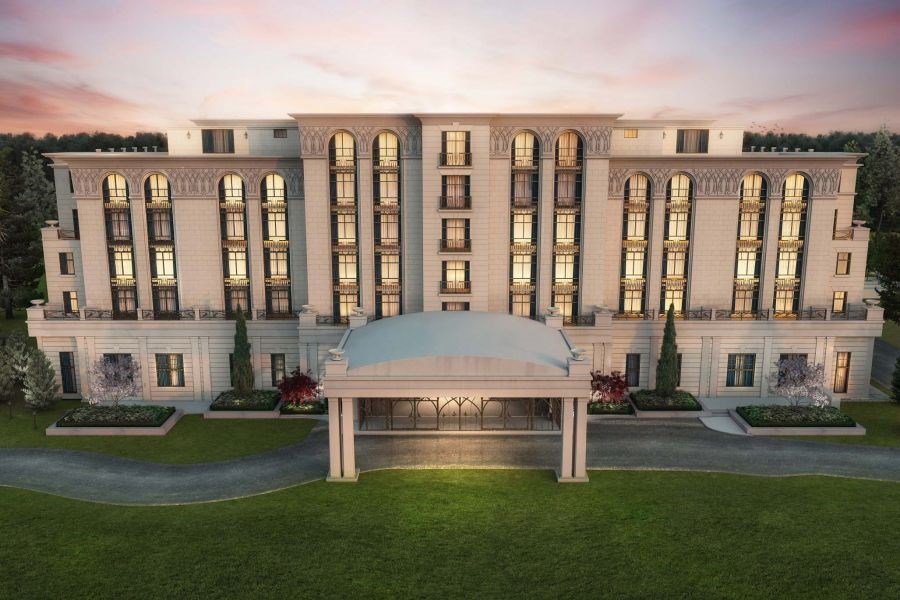 A hearing to move forward on an application to permit the development of a hotel and conference centre on John Street was cancelled, with no word of future plans from the developer.
The application for a zoning change to allow a six-storey hotel and resort on 144 and 176 John St. was submitted to the Town late in 2017, and revised last summer.
When the Town failed to make a decision on the application before the allowed 150 day-deadline, developer Benny Marotta of Two Sisters Resorts appealed the delay to the Local Planning Appeal Tribunal.
A case management conference meeting in May determined the Niagara Parks Commission and members of SORE (Save our Randwood Estate) could have status in the hearing, which was then put off until July 29.
Last week, lawyers representing Marotta withdrew the appeal, and the meeting was cancelled.
Asking for an explanation for the last-minute change-of-heart, The Local was directed to Gabrielle Totesau, an account director with the public relations firm Community Agency.
She said she has no updates on any future plans, or why the appeal was pulled. Two Sisters, she said, "is working with SORE and the Town to come to an agreement or compromise on the property."
She said there have been "ongoing negotiations," but wasn't aware if they are currently continuing.
Lord Mayor Betty Disero said there have been no discussions about the application.
Council has not made any decision on the zoning application — it was the length of time without a decision that led to the appeal — and town staff have not made a recommendation, she said.
There were several issues both the Town and SORE members had problems with, including the underground parking, number of rooms and the height of the hotel.
"Council will continue to do what it feels is in the best interest of the town, taking into account the advice from our staff, legal counsel and consultants," said Disero.
"We continue to believe that the conservation of the heritage attributes is essential no matter what forum we are in front of."
The Town has initiated heritage designation on four properties, three on John Street and one on Charlotte Street, owned by Two Sisters, the site of the proposed hotel and potentially a subdivision.
The property owner is opposing designation and has appealed it to the provincial Conservation Review Board.