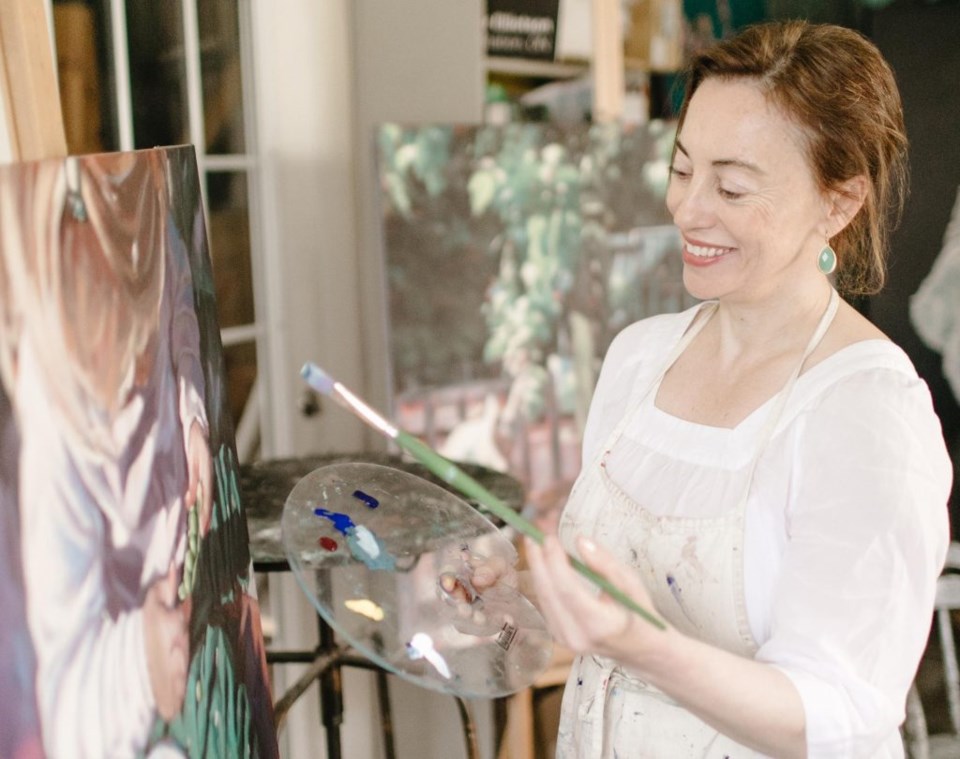 Exciting things are happening at the Niagara Pumphouse Arts Centre.
"Everyone is so excited that the in-studio summer art camps are now available," exclaims Aimee Medina, marketing coordinator at the Pumphouse. "We've added a week in July and two weeks in August."
Medina explained the arts centre has been able to start offering these in-studio sessions in light of the recent easing of COVID-19 restrictions in Ontario. The first session added is July 26 to 30, followed by Aug. 9 to 13 and Aug. 23 to the 27. This full-day art camp is for children and youth ages six to 12. Spots are still available for the new sessions.
Online now, the Pumphouse is offering a Connecting Seniors through Technology series, Medina adds.
The origin of the Connecting Seniors series, she explains, began as a response to the lockdowns over the past year. Volunteers and staff of the Pumphouse made a point of connecting to their members through Operation Care Calls, checking on their members to see how they were doing and letting them know of courses or sessions available online. The goal was to keep the members connected to the centre, and to provide social support.
Pumphouse staff found that since many of their members fall into the older adult category, they were happy to receive the call but told staff they were unable to join the online workshops because they did not have the technical knowledge needed to participate.
When they conducted the second round of care calls, they found the same issues. Older members lacked the knowledge to register online and to access the Zoom platform in order to participate. The Pumphouse then applied and received a grant through the Canada New Horizons program for seniors. With this grant they have been able to secure funding to launch this series.
The Pumphouse was in a great position to provide the series to their senior members, since they already had a Zoom subscription and tech savvy instructors who have been using the platform for the past year to present their courses.
Medina said they then developed a program specifically for seniors. "We thought it was just logical for us to offer technology training, because we have the tools already." Initially, Medina envisioned the series as an in-person program because, she says, it is easier to teach seniors in a hands-on learning session, but changed the direction of the program when Ontario entered another lockdown. They are hoping that as the restrictions continue to ease, they may offer the series as an in-person program.
Another advantage of the program is that seniors will be teaching seniors. The thought behind this is that since the seniors will be of the same generation, they have a clearer understanding of the challenges and limitations that others may face.
Medina highlights that the Pumphouse director, Lise Andreana, is going to be one of the instructors for the course. "She is very patient. I think if there's going to be an instructor for this, she is going to be perfect for it." This series of courses is being offered throughout July, free of charge thanks to the grant from the New Horizons for Seniors Program.
In addition to this grant, the Pumphouse also received funding from the Ontario Trillium Foundation. Through this grant they are able to offer free online workshops for children and adults delivered by professional art instructors. "We just want to make art accessible, especially during this time of lockdown when people are looking for a diversion. Art provides mental healing, and is a creative outlet. That's why we think it's very important to continue to deliver these programs to the community at this time," adds Medina.
While some classes like the Street Drawing, Old Town Watercolour and Botanical Art in Coloured Pencil have filled up quickly, there are spaces left for the Soul Collage workshop and for the Friday Fun! Artists on Artists series. This production is a pre-recorded series which features artist Julie Ponesse interviewing other professional artists in hour-long features, in an opportunity to get to know the artist.
According to Medina, "It's perfect for a Friday date or Friday activity. You can bring out your wine and cheese and watch it. It's something interesting to members of our community, because they learn about the artist, their journey, their style of artwork and how they got started."
This four-part series features artists Jessica Masters, Suzie Baker, Lisa Daria and Marjorie Hicks.
As for Canada Day plans, the Pumphouse will be hosting an Art Scavenger Hunt, with participants using a Bingo-like card to spot artworks around the Old Town, with the grand prize an artist gift bag filled with donations from the Pumphouse and local artists. Stay tuned for more details on this event.
The Pumphouse is looking at offering more workshops in August. And they are hoping they will be able to go ahead with the long-awaited Robert Crosby exhibition in the Joyner Gallery in August. For more information call the centre at 905-468-8888 or visit Niagarapumpshouse.ca.