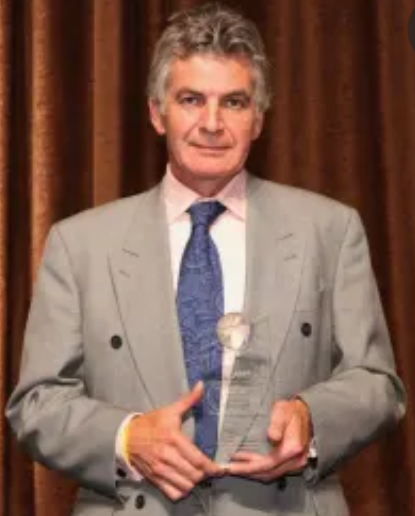 Niagara-on-the-Lake resident Peter Warrack is no stranger to earning honours, awards and attention for the work he has done to fight human trafficking. But nothing could have prepared him for discovering that he is a recipient of the Meritorious Service Cross (MSC) from Governor General Mary Simon's office.
"I was very taken aback, totally surprised," the humble financial investigator tells The Local. "With any of these awards, it's actually kind of embarrassing. I really see myself as just the custodian of the award for a whole bunch of people who continue to do good work. In one word, it's surreal, that's how I felt, and still feel about it."
Warrack discovered he was to receive the award a few months ago, but couldn't go public with his knowledge. When he returned to NOTL from a trip to Europe, his voicemail contained a message from the Governor General's office. He called the number that was given and was informed of the honour that day.
He had to wait until the official announcement came from the federal government just over a week ago to discuss the award.
The Meritorious Service Decorations - Civil Division recognizes the extraordinary people who make Canada proud, through acts that are often innovative, set an example or model for others to follow, or respond to a particular challenge faced by a community.
In Warrack's case, his involvement in the development of Project Protect, a public‐private partnership that targets human trafficking for the purposes of sexual exploitation by focusing on the money laundering common amongst perpetrators, earned him the award.
Since 2016, Project Protect has resulted in an exponential increase in the amount of suspicious activity being reported by banks to Canada's federal regulators, flagging potential human traffickers based on their financial transactions. A key aspect of the project is the training that is provided to banks to recognize the signs.
In addition to Canada, Warrack has spoken about Project Protect around the world. He has presented his methodology at the Vatican for its fight against anti-slavery and delivered addresses in Ethiopia, Zimbabwe, Dubai, St. Lucia, and numerous locations in the U.S.
It all started with a leap of blind faith at a 2015 conference, when a group of financial experts in the field of anti-money-laundering were asked to come up with a solution to fight human trafficking.
"I stood up and challenged everyone there in the knowledge that we could do something," remembers Warrack. "When I sat down, Bill Harrison of Canada's regulator FINTRAC (Financial Transactions and Reports Analysis Centre of Canada) turned to me and said, 'we're on board'. That got the ball rolling."
These days Warrack has been specializing in blockchain technology, known by many as cryptocurrency, or Bitcoin.
His consulting agency now works with various organizations to expose criminal activity in the much-misunderstood cryptcurrency world.
But he still plays a huge role in promoting Project Protect, as well as its sister organization Project Recovery, which helps provide support to survivors to get them back on solid ground financially.
With Feb. 24 designated as Human Trafficking Awareness Day, Warrack knows his role is just as important as ever.
"A large part of it (Project Protect) is awareness, in addition to actionable intelligence," he says. "Almost on a daily basis, that's what I do, sharing links on Facebook or LinkedIn, sharing articles about human trafficking that come up. To me the awareness piece is huge."
Warrack says it shocks him that so many people have very little idea what goes on when it comes to this shady underbelly of society. And with so many young people spending increased time online, the dangers are multiplied.
"In times of COVID, with children at home on computers all that time, who knows what they're up to on social media?" Warrack queries. "Social media can just suck them in. My interest has really evolved into online child exploitation. A large part of the work I do in the background involves that."
He warns of the ease at which anyone can fall prey to 'phishing scams' by answering seemingly innocuous surveys on Facebook, such as the make of your first car, the street where you live and your birthday.
"With all of these companies and organizations all connected, you're giving away your information," he marvels. "You're putting yourself willingly at criminal risk."
Another offshoot of Project Protect is Project Chameleon, which focuses on elder fraud using some of the same methods developed by Warrack and his peers in the financial industry.
"Just this week there were a couple of warnings from the CRA (Canada Revenue Agency) about scams targeting grandparents," says Warrack. "I sit here in Niagara-on-the-Lake and look at our older community and I'm convinced that as we speak someone is being targeted in a naive way online, potentially getting sucked in for money."
Warrack will need to make room on his shelves for the Meritorious Service Cross when he receives his actual award. It will find prominent space beside his two Association of Certified Anti-Money Laundering Specialists (ACAMS) Professional of the Year Awards (2011 and 2017) as well as the Global Impact Award he received in October, 2021 from the TC Online Institute.
And there is no doubt this latest honour will indeed find prominence.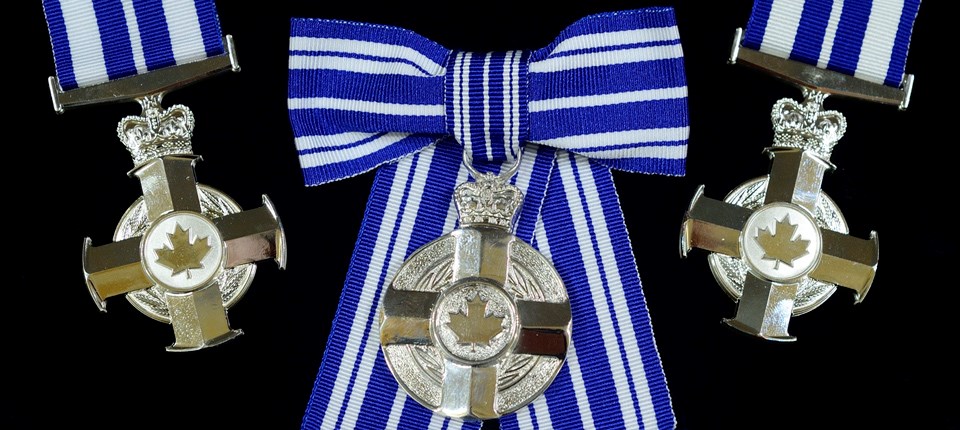 "Very few people receive it," Warrack says of the MSC. "It really is a special award, it's very different. The fellow recipients include a couple who founded a charity in Africa to supply sanitary products to women there (Sophia and Paul Grinvalds, AFRIpads) and another one who started an organization called 60 Million Girls (Wanda Bedard's Montreal-based public foundation dedicated to girls' education in developing countries). These are the kind of people that I would bow down to. Being in the company of these people is almost insane."
The fifth person awarded the MSC this year in addition to Warrack, the Grinvalds and Bedard, is Phyllis M. C. Webstad. Her name may sound familiar, as the woman who founded the Orange Shirt Society to bring awareness to the history and effect of residential schools on Indigenous communities across Canada.
Peter Warrack is indeed in rarefied company.