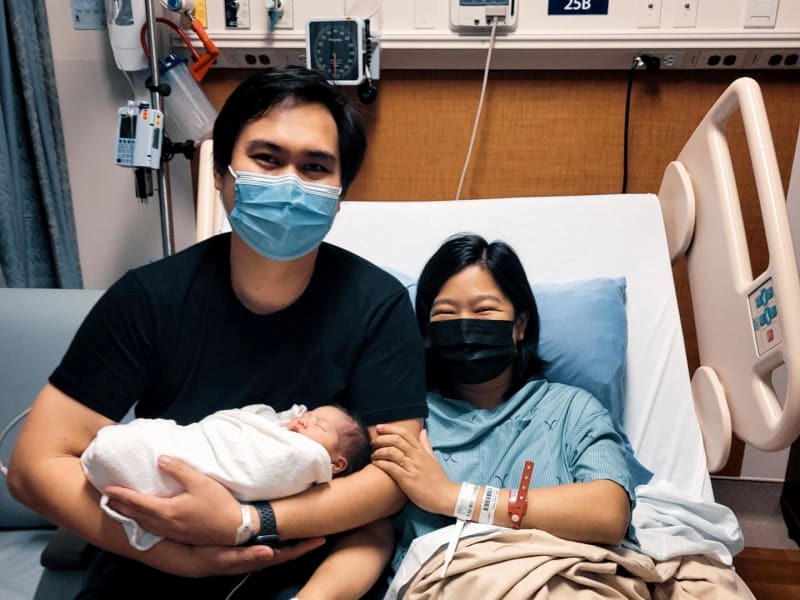 A Niagara-on-the-Lake couple have had one of the first babies of 2022..
Of 11 babies born on New Year's Day in Niagara, Gabriella Barde was one of them, born at Niagara Health on Jan. 1, 2022, making her grand debut at 7:14 a.m. She weighs 6 pounds, 4 ounces and is 49 cm long, says a press release from the health system.
She is the first child of proud parents Jenny Rose and Michael Laurence Barde of NOTL, who moved to Canada from the Philippines in August, 2021.
"Before I gave birth, I was really nervous to deliver the baby, but when I saw her, everything changed," says Jenny Rose. "It's worth the wait and the pain. It wasn't as hard as I thought it would be."
Jenny Rose says her water broke almost immediately after the clock struck midnight.
Due on Jan. 11, Gabriella surprised her parents early, giving her family two reasons to celebrate Jan. 1, and was also a welcome surprise regardless of her birthday.
"We've been married for about three years and thought we couldn't have children," says Michael Laurence. "Around the same time we were approved to move to Canada, we were surprised and so excited to find out that we were having a baby. I'm super happy. I was crying in the room too during the delivery. Honestly, we were quite surprised and didn't expect it to be on New Year's Day. It's a memorable day."