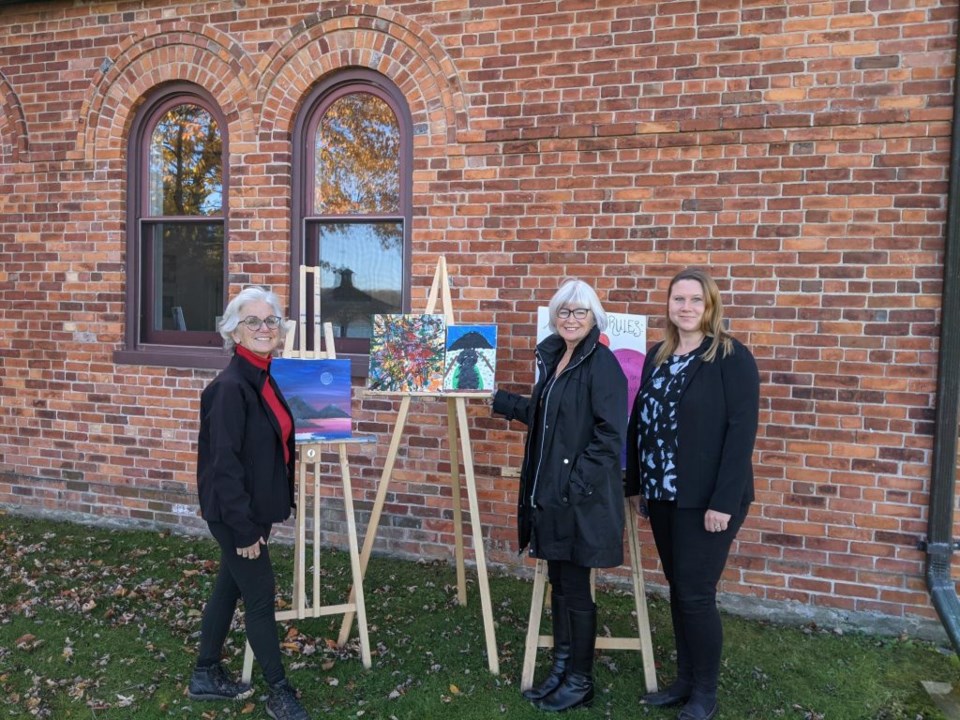 Christmas came early for children served by the Healing Arts for Kids (HAK) program this year.
Thanks to the support of the Niagara-on-the-Lake Rotary Club, the Niagara Pumphouse Arts Centre's HAK program returns in 2022.
Coming up on its fourth year, HAK offers free in-studio and virtual summer art programs for disadvantaged children and youth in the Niagara Region.
Jeannie Manning, local service committee lead of the NOTL Rotary Club, recently presented a cheque for $4,000 to the Pumphouse to fund the program.
"Thank you to the Niagara-on-the-Lake Rotary Club, for your support in allowing us to send deserving children to summer camp through the Healing Arts for Kids program," said art centre director Rima Boles.
"The Niagara Pumphouse Arts Centre is very appreciative of everything they do for our community."
During the summer break, the Pumphouse offers art camp programs to children and youth, ages six to 12.
Students explore different art mediums through projects in drawing, painting, sculpture, and more.
Organizations, schools, teachers, or principals who would like to nominate a child to participate in the Healing Arts program are encouraged to contact [email protected]