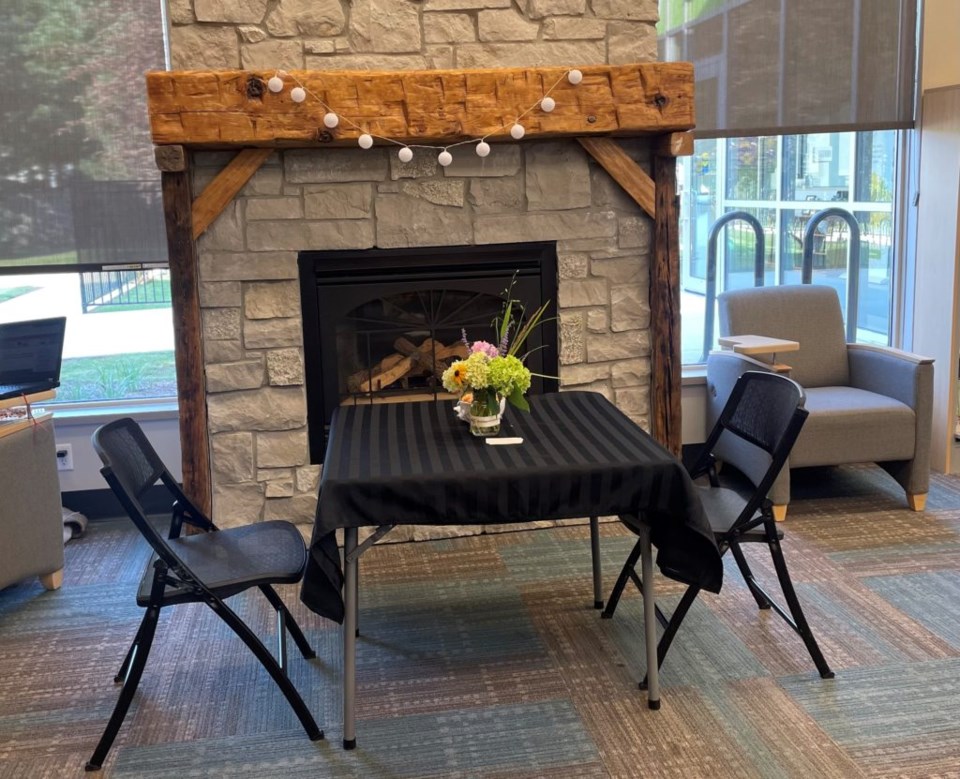 Whether you're looking for a life-long partner or just a chance to meet new people, there is an event to present just such an opportunity, and it's being
held nearby.
The NOTL Public Library is hosting Between the Stacks, its second speed dating session, Sept 17, and it needs more men.
"Check out more than books," the library's website says. "Find love among the stacks," this time for men and women between 60 and 75 years old.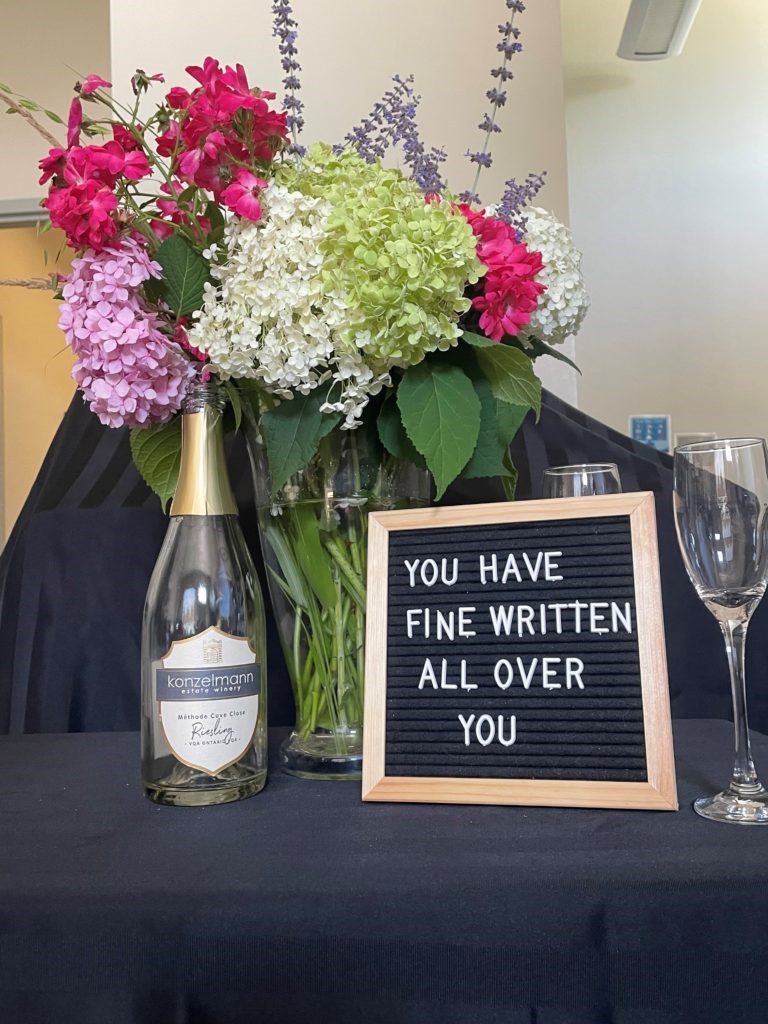 Debbie Krause, the library's community engagement coordinator, says although it might seem an unusual event for a library to organize, it meets one of its goals, "to build social connections," especially after COVID.
Libraries have been about much more than books for many years, and there are always discussions among staff as to what more they can do to bring people together. After the pandemic there was a sense that many were suffering from two years of limited social interaction.
"We've seen speed dating on TV, and thought, wouldn't it be nice to try it in the library. We have a really good space, and the heart of the library is bringing people together, building social connections in a social structure. Only this is a little more specific."
Offering it to a younger crowd seemed like an obvious way to start, so the first event, held in July, was for those aged 28 to 40 — people who are already used to making connections online, and using dating apps, says Krause.
When staff considered holding the event, they looked online for models to follow. They found very few held in a library, none close by, and most were in the U.S. "It's definitely out of the box," she says.
Staff came up with a good layout to follow to make it more comfortable and relaxed for the six men and eight women registered for the first event. They placed six square card tables throughout the library — by the fireplace, near the doors to the garden, and among the stacks, all locations offering some privacy.
The men were each given a table, on which was a list of conversation-starters in case there was some awkwardness to begin with, says Krause — safe questions such as "what did you have for dinner," or "where have you been on vacation."
The women rotated through the tables, with a five-minute limit for the one-on-one chats, and a brief pause in between, the two extra women having a chance to visit while they waited. "That in itself was a connection they could make," says Krause.
Although two of the women who registered were friends, none of the other 14 knew each other before the event, and none had tried speed dating before.
It was interesting to watch them arrive, she says.  "The men all arrived first, and then the women walked in the door together. Two of them knew each other but the others were on their own. Several said they were encouraged by friends who were part of a couple. They talked about a lot of different reasons for trying it."
Snacks, along with wine donated by Konzelman Estate Winery, were offered, to help make it a more relaxing occasion, and having the tables scattered throughout the room "took some of the nervousness away," she says." All of of them stuck around for a bit afterward, and said they had a really great time. They were thankful we had organized it — we had a lot of positive feedback."
About the possibility of matches, "all I can say is we gathered score cards, asking if they would say yes or no to being paired with certain people."
The library received permission to let each of the participants know of any matches. Several received more than one, and others none, says Krause, "so some had the potential for more than one date," but the library has no plans to follow up on what has happened since. They won't know if there were dates as a result of the event, or how they went, unless they hear anecdotally from participants.
Participating in a speed dating event, says Krause, "is making yourself very vulnerable. It's difficult telling people they don't have any matches. Those who did, doesn't mean they're interested in connecting with that person. It's a fun event, but also a very sensitive situation. When we're planning it, and talking about it, we try not to forget that. Whatever happens, you hope they're prepared for that."
The second event coming up, with seniors, "we're seeing a little differently. Those in the younger group have been on similar dating situations. They may have app fatigue, but they've been through it, they're accustomed to it, it's part of their life. We're feeling very differently about doing it for seniors. We don't know how they will deal with it."
In order to have enough time for each conversation the number is capped at 10 women and 10 men, says Krause They have 10 women registered "and a very long waiting list," but only five men.
The concept of what they are doing, she adds, "seems a bit like a social experiment. Women are much more willing to put themselves out there, to step out of their comfort zone and try something new. The men have to be coaxed to give it a try. It doesn't come as easily to them."
To encourage them, she says, she hopes they can look at it as an opportunity to have some fun and meet new people. "What do you have to lose?"
She says she can't guarantee a match, "but I can guarantee it will be a fun evening and a chance to make a new friend or two."
The event for those 60 to 75 is Saturday, Sept. 17, from 4 p.m. to 6:30 p.m.
Library membership is not required, and it's open to everyone — it's not limited to NOTL residents. The cost is $30, with refreshments. All participants must register and show identification at the door. To register visit https://www.eventbrite.ca/e/between-the-stacks-speed-dating-for-seniors-ages-60-75-tickets-390568961277