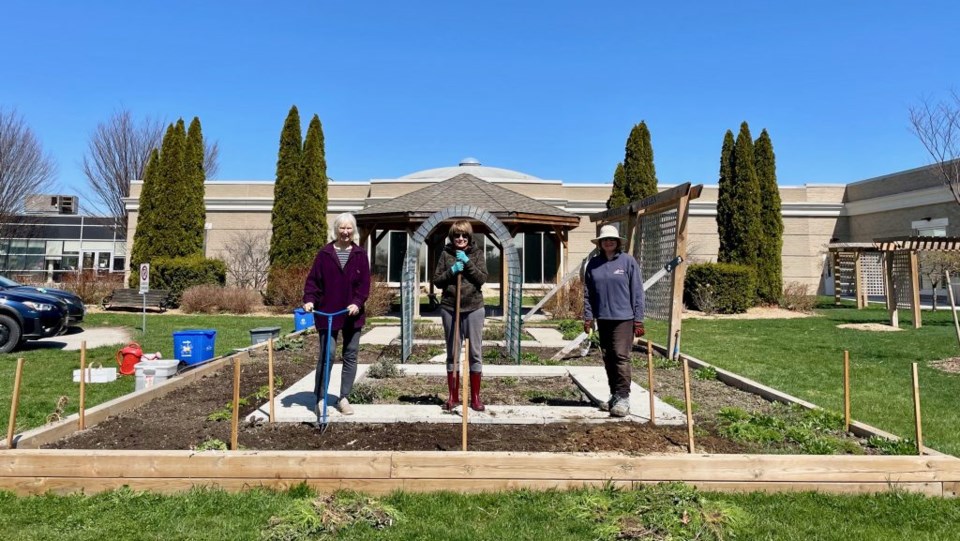 As the weather warms up, gardening season begins.
We hope you had an opportunity to use our seed library in your garden planning this year. It recently closed for the planting season with just more than 700 packets of seeds checked out by 185 people. The collection includes only native and heirloom varieties of vegetables, berries, herbs and flowers and when the growing season ends, we encourage borrowers to return seeds collected from their harvest.
The Communities in Bloom (CIB) volunteers are starting to work on the community vegetable garden behind the library. It doubled in size last year. Vicky Downes and her dedicated volunteers did a tremendous job last season, and shared the garden's bounty with the community at Newark Neighbours, the Migrant Worker Hub and the library.
The green space behind the library has evolved over the years, and just keeps getting better. When I started in 2012, the garden was enclosed by a fence, the pergola was rotted and the irrigation system defunct. With a grant from Farm Credit Canada and generous donations of time and money from residents, businesses and service groups, the garden was transformed in 2014.
In 2017, the labyrinth was added, and in 2021, the community vegetable garden doubled in size.
With the retirement of gardener John Vandenberg and the addition of the Niagara Nursery School next door, we decided to simplify garden plantings with a focus on native species and sustainability. A grant to hire a student gardener last year allowed us to clean up the garden and develop ways to simplify it.
2022 is the Year of the Garden, and the library and CIB Committee are planning fun and engaging ways to celebrate. Stay tuned for more details. This year, we're also looking to recruit volunteers to maintain our garden through the Town of NOTL's Adopt-a-Park program. If you would like to help us, please contact me at 905-468-2023 ext. 203 or [email protected].
Thank you for your support, and happy gardening!