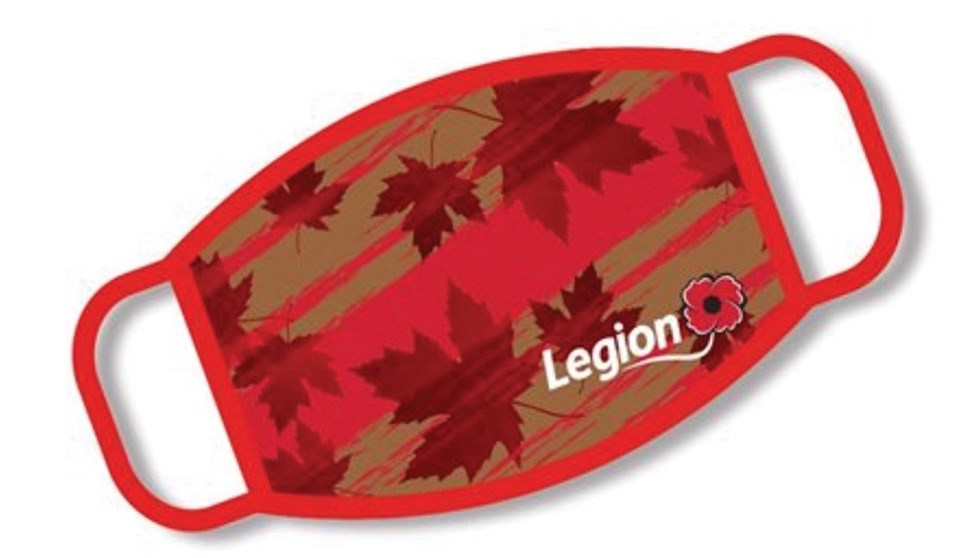 UPDATE: The original article stated family members would be laying wreaths at the Cenotaph the evening before Remembrance Day. It will be legion members who will be laying the wreaths. The Local apologizes for the error and any inconvenience it may have caused.
The annual Poppy Campaign put forth by the Royal Canadian Legion always has three main pillars: ceremonies to recognize those who fought for their country, education so the next generation never forgets those sacrifices, and raising funds to help veterans in need.
As usual, come Friday, Oct. 30, Royal Canadian Legion Branch 124 will be distributing poppies in Niagara-on-the-Lake. You might notice some changes, however, in the way things are done.
Marg Boldt, Branch 124's Poppy Campaign chair, has been contacting the usual retail and commercial locations who place poppy boxes in their facilities. "A few have said they can't, due to COVID," she says. "But we'll just do our best to get them out there."
Canvassing is a different story, though. "As far as putting people out," she adds, "I don't want to see anyone getting sick. The group that we would normally have going out, we're saying you can do it, if you feel comfortable. But we're not actively seeking canvassers out."
Many of the volunteers who normally participate would be considered in the group at higher risk to the novel coronavirus. Boldt clarifies that they're not going to stop anyone from canvassing, but the Legion is not actively promoting it as an option this year. This means, of course, that shoppers may not be able to find a poppy outside of either valu-mart, Penner's Home Hardware or other busy locations in the next few weeks.
"It's much more effective to have the canvassers out there," Boldt laments. "But with the times, we go with whatever we can and do our best. That means getting them inside the stores is important."
The Poppy Campaign is largely a local initiative, conducted by each of the Royal Canadian Legion's 1,400 branches across the country. Donations collected from the last Friday in October to Nov. 11 are held in trust at the branch level to directly support veterans and their families within their community.
Proceeds are used to help veterans via grants for food, heating costs, clothing, prescriptions, and other urgent needs. The 58-page Poppy Manual, available at www.legion.ca, lists a number of other accepted expenditures, including supporting cadet units, constructing, maintaining or improving monuments, providing educational bursaries for children, grandchildren and great-grandchildren of veterans, and providing comforts for veterans and their surviving spouses who are hospitalized and in need.
"Just recently we had to help a veteran," says Boldt, a branch past-president. "This year we're using some of the funds to send a fish and chips dinner to our veterans who are 80 and older."
In addition to the poppies, Legion branches across Canada are also promoting and selling cloth masks printed with the organization's logo. The masks are all made in Canada and were designed by the Legion's head office. They have been available nationally since September, and it has been difficult for the national office to keep up with demand.
Branch 124 office manager Elizabeth Richards is expecting a shipment of the masks to arrive by the end of October. They can be ordered at www.poppystore.ca, as can other items, including clothing, jewelry, umbrellas, and commemorative items.
On the education front, poppy boxes will arrive at local schools by the end of the month. As well, Boldt says fellow past-president Stan Harrington will soon be distributing materials for the annual Remembrance Day poster contest.
As for events to mark Remembrance Day, local Remembrance services for seniors will not take place. The branch is currently investigating ways to help local seniors reflect on their past. The inability to gather together under current pandemic guidelines means that the annual Veterans' Dinner is cancelled as well.
Instead of families laying wreaths in memory of their loved ones at the Queenston and Old Town cenotaphs on Nov. 11, they will be set out by legion members the evening before Remembrance Day. There will be no public ceremony on Queen Street next month. Instead, Boldt adds that "we're having a small, private service with the lord mayor, the minister and the (branch) president at the cenotaph in front of the Legion (410 King Street) on Remembrance Day."
There will be a spot at each cenotaph for the public to leave their poppies as a personal act of remembrance on Nov. 11, as well. There are plans to livestream the private ceremony, though details were not available at press time.