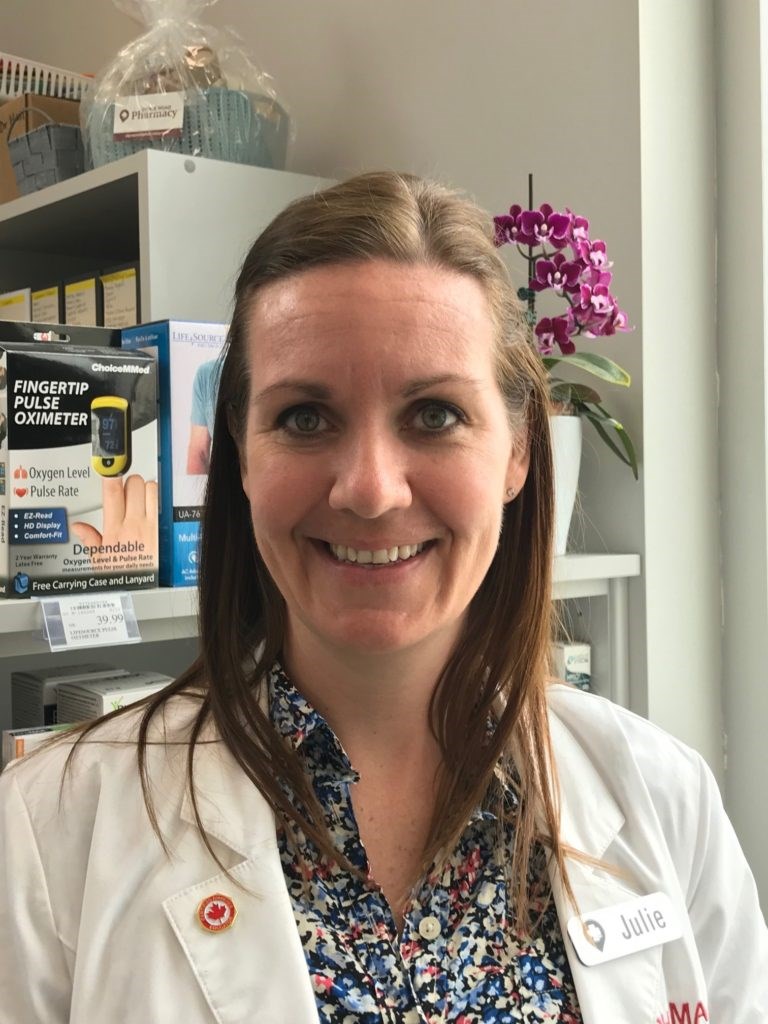 UPDATED THURSDAY, APRIL 15: Pharmacist Julie Dyck says "gentle Julie" has a list of people waiting for vaccinations, and she is anxious to get started.
By Thursday, April 15 she had finally received some vaccine. She was told she would receive 200 doses. Half of that arrived Thursday, and she has been promised the other half Friday. She is ready to make appointments, and is encouraging those aged 55 to 69 to call her at 905-468-3000.
It has been a confusing week for the pharmacist. Dyck knew her Stone Road pharmacy was included in the expanded list of locations announced Monday — she heard it on the radio Monday night, she says.
The problem was, although the media and Niagara Region included her pharmacy as available for vaccinations, by Tuesday morning, she still hadn't heard anything official from the province.
She hadn't received any vaccine, or any word of when to expect it, and she hadn't yet been given access to the provincial system that is necessary for documenting vaccinations.
And if you were to go on the provincial online booking system looking for a vaccination appointment close by, her pharmacy wasn't on the list yet.
"I was hoping the vaccine would be shipped Monday, but it didn't come." Neither had any word of when to expect it, she says. "I've been trying to make some sense of this. I'm ready to go."
Dyck says she's been administering shots for the last 10 years, and will be doing it herself, with appointments every 15 minutes and four offices for people to wait safely, physically distanced.