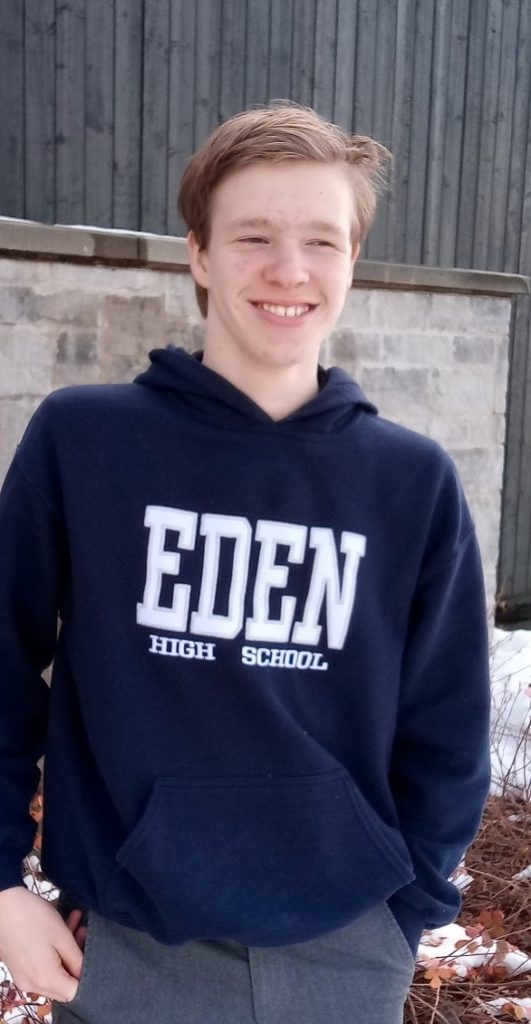 The environment and climate change is everyone's business, and should be everyone's priority.
No earth, no place to live for any of us! I am so glad to see it is in the news often, especially these days, with COP27, and with more and more advertisements from large companies working to become carbon neutral
For many years, we have been destroying the earth and our climate, so we understand there is no quick fix. As a young person looking forward, I feel some reassurance that governments around the world are starting to take this issue seriously and more people in communities are also trying to do their bit locally, including here in Niagara. This really is something we all have to contribute to save the planet.
I decided to have a look on the town's website and discovered this past term of council has had an Environmental Advisory Committee and there is a Climate Change Adaptation Plan. The town's website promised "The town will demonstrate leadership and innovation to protect the community's natural beauty, charm and heritage against the impacts of climate change today and into the future."
Did you know there was an Environmental Advisory Committee? Or that the town has made the following mitigation efforts to date to help reduce the effects of climate change?:
• Decreased energy use in municipal buildings, facilities and general operations
• Reduced carbon footprint with LED streetlight conversion project
• Installed an electric charging station
• Reduced the use of single-use plastics at town events
• Water bottle refill stations installed at town facilities
• Four-stream garbage bins were installed to dispose of organics at town facilities
Climate change has been much talked about at school and while I was at St. Michael Elementary School we were asked to write something as part of a project about the environment. At that time I chose to do a project about David Suzuki and wrote this poem.
Mother Earth has taken care of us,
And how have we shown we care?
We've lessened the sound of the little bee's buzz,
And melted the home of the polar bear
Plants and trees have not escaped,
Nor have the depths of all our oceans.
All of these places have been reshaped,
All done by man's unthoughtful potions
The earth is NOW crying out "help,"
And NOW needs us more than ever.
So, we need to try and stop the big melt,
and make this NOW our best endeavour
Can we listen to the growing voices
Who will try to show us the way?
And to be swift on mother earth's plight,
After all she's done it's only fair
We have life in our skies and oceans.
We have the life of our living and lands.
We have the means to undo man's potions
The future really is in our hands.
This year's COP27 in Sharm El Sheikh Green Zone honours the 30th anniversary of the adoption of the United Nations Framework Convention on Climate Change. Since 26 COPS, we NOW, as I have been anticipating since my Grade 8 school project, have a far better grasp of the scope of the possible climate problem and what has to be done to properly address it.
On Nov. 20, COP27 closed with a breakthrough agreement to provide "loss and damage" funding for vulnerable countries hit hard by climate disasters. I personally think that this is great, as people need help after being so badly affected by natural disasters.
If you have anything to say, any ideas to help stop climate change in NOTL let me know. I can be reached at The Local at penny@ notllocal.com.
Ben Foster is a co-op high school student working at The Local.