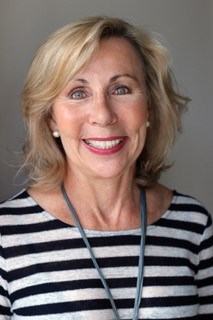 With the municipal election looming and her first term on council almost behind her, Wendy Cheropita says she has been giving a great deal of thought to running again.
Rumours about the province moving on amalgamating municipalities or reducing councils gave her pause, but she has had a lot of encouragement from people to seek a second term, and has decided to run.
"It's important to have a council with some experience," she says. "Looking back, I realize how little I knew when I was elected and trying to get up to speed. It's been a constant experience of learning."
She can put that to good use, working collaboratively, she says, if elected to the next council.
"I tend to work best behind the scenes. During an election you have to start talking about who you are and what you can do. I'm starting to do that, talking to people and getting an idea of what they want."
She speaks of community-based planning and a focus on forward planning, changing existing policies, by adding design guidelines and contextual zoning.
Old Town and Queenston require rezoning to preserve streetscapes, she says.
"There have been a lot of issues with what residents consider inappropriate development. We can deal with that through rezoning, with conceptual guidelines for our communities."
There have been a lot of tribunals the town has lost, she adds, "and the only way to change that is to change policies."
Increased traffic has brought out road safety issues, and there is an opportunity to look at that through a master transportation plan that addresses safety, she says, with solutions for Niagara Stone Road and areas such as Concession 6, and more bike lanes.
With the town CAO, she has initiated an economic impact study to provide the data that can be used to improve the town's success rate when making formal presentations and negotiating with provincial government for funding, she says.
"That study will also provide critical data on growth projections to help guide long-term planning for housing, education, cultural and recreational facilities."
An economic impact study that includes data on tourism and its economic impact on the province is essential, says Cheropita. "Other municipalities do better when it comes to grants, and with the data in place, NOTL could obtain its fair share of funding from the province for infrastructure."
A tourism strategy to bring residents and business together, to create a sustainable economic future and quality of life of each community, is essential, she says, suggesting a shuttle to the Old Town could address traffic and parking problems.
And financial sustainability has to be on the list of priorities for the municipality. "We need to address financial shortfalls in capital and reserve funding to prevent large tax increases."
Cheropita feels she has contributed to some important issues over her first term, including ensuring the Official Plan was delivered as promised.
She co-chaired the strategic planning committee, and took a leadership role in ensuring customer service, preservation of town heritage and a tourism strategy were top priorities, she says.
And she has had a "relentless focus" on protecting tender fruit and grape farmland from the encroachment of cannabis operations, as a member of the cannabis committee.
She has collaborated with residents of Chautauqua to identify key community issues and create solutions to safety issues; proposed the Town Ambassador Program as an alternative to hiring new bylaw officers to educate visitors on protocols during COVID; and collaborated with the Village Community Association, residents and town staff to initiate a four-way stop at Garrison Village Road and Perez, where the new medical building is located.
Cheropita says she is excited about the potential for the next council, including some "younger entrepreneurs putting their names forward, people who will bring a different perspective to council, and who are anchored in the community."
A mix of experience on council and fresh ideas is important, she says, "and it looks like we're off to a good start."