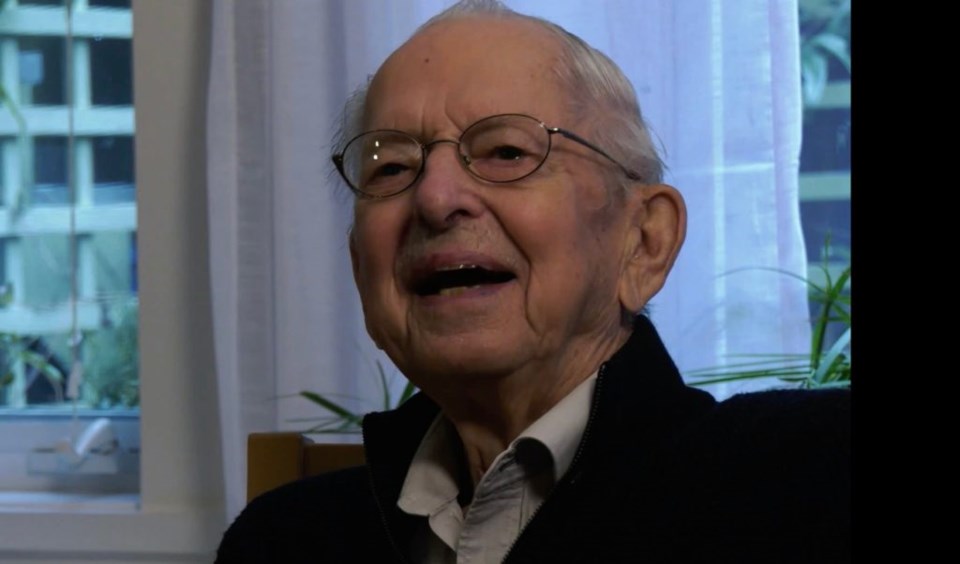 We all should watch this 12-minute video (https://vimeo.com/511268822) about getting over fear of the unknowns about dying, realizing that death is inevitable and that everyone has the right to end their life if it has become unbearable.
Dr. Ron Bayne, a former Niagara-on-the-Lake resident and geriatrician, produced the video just before he died on Feb. 26. He was 98 years old and received MAID – medical assistance in dying.
In the late 1960s, when the new McMaster University medical school was founded to serve the Golden Horseshoe at the west end of Lake Ontario, the first dean, Dr. John Evans, recruited a stellar group of scholars, including Dr. Bayne.
A geriatrician doctor is a medical doctor who specializes in the care of older adults. Dr. Evans understood the need for Canada's future physicians to be prepared to serve older adults with complex and long-term conditions and disabilities. In Canada in the 1960s there were very few geriatricians. Ron was exceptional because he was also a clinical scholar. Ron was appointed as a professor of medicine in 1970, and retired in 1989.
As a student at McMaster, Ron had a major impact convincing me that I should focus my career on public health and healthcare policies about older adults.
In 2006, Ron received an honorary degree from McMaster for his advocacy and work raising awareness of the need for better care of older adults, and people living with long-term conditions, and his initiation of programs that recognized we cannot separate the health and social aspects of living as frail older adults. When we are frail, we have a spectrum of health events (from acute episodes to more complex, long-term conditions) and we require a spectrum of approaches (from single interventions to long-term health-promotion interventions) where distinctions between health and social aspects of life are largely meaningless.
Ron and his wife Barbara made several donations to McMaster, establishing the Ronald Bayne Gerontology Award for a graduate student conducting aging research; and the Barbara and Ronald Bayne Award to provide support for senior students in the Department of Health, Aging and Society who are engaged in practical learning experience as part of their undergraduate studies.
Dr. Bayne founded the Hamilton-Wentworth Group on Aging, the Gerontology Research Council of Ontario (GRCO) and led the Canadian Association on Gerontology in the '80s. His passion for the health and healthcare of older adults drove the infusion of provincial funding into research and training in aging.
Through Ron's leadership, we learned the principle that every citizen should have the right to choose where they live. Instead of deferring to out-dated policies that have an institutional mindset, a successful aging-in-place philosophy is required to build infrastructure using an aging-in-place philosophy. In the video, Ron asserts: "Take that responsibility. Let us ensure that the health-care system for long-term care is properly organized and managed and supervised."
It is fantastic that he lived to 98, as a specialist in aging.