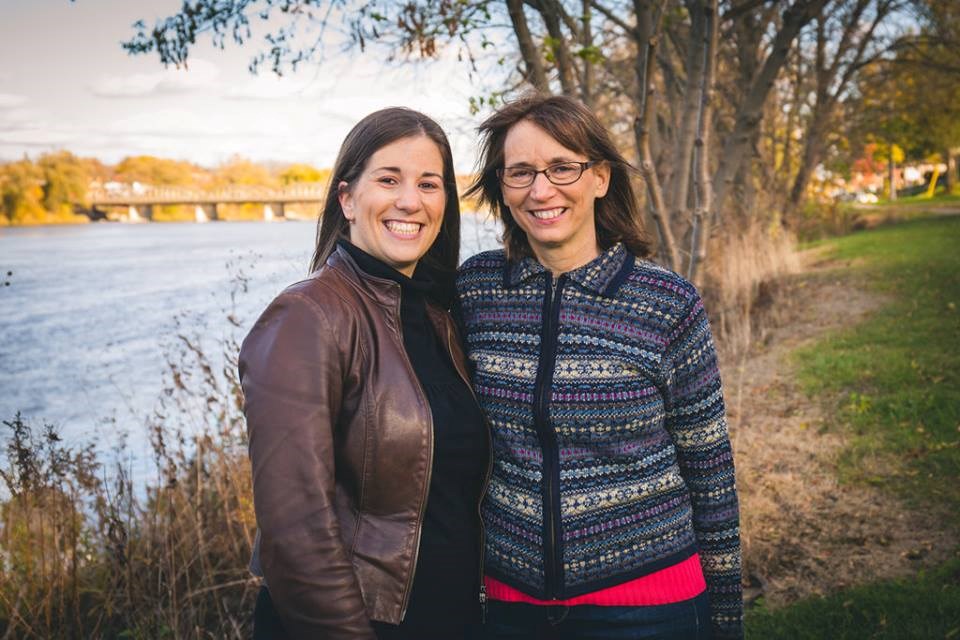 It's September, and it's time to start thinking about hosting a Coffee Break, one of the major fundraisers for the Alzheimer Society of Niagara.
Cassandra Best, manager of fund development of the society, says the Niagara Region needs funds more than ever, with more than 10,000 people living with a progressive form of dementia in Niagara, a number that is expected to increase.
The official campaign begins Sept. 19, but it's never too early to start planning, says Best.
The goal this year is $75,000 from the regional campaign, to help pay for the many programs offered by the society, from the time a family member suspects a loved one is in the early stages of dementia, through the progression of the disease.
The programs and services offered by the local chapter help to provide the best quality of life for those with dementia, and for their caregivers.
While her expertise is fundraising, Best came to her job with the Alzheimer Society after having been introduced to its programs on a very personal level.
"My mom was diagnosed with early onset dementia," she says. "My kids now know a lot about it. They see other kids with their grandparents taking care of them. They know my mom can't do that."
Best's mother is 61, and was diagnosed at 57.
"It's an awful disease. When my mother was diagnosed and I learned more about it, I decided to make a career change, and I came to the Alzheimer Society. She is why I'm doing what I'm doing now."
Her mother was a smart woman, a reporter for the Dunnville Chronicle, and would have been devastated by the closure of the community newspaper, says Best.
"She was a reporter in a small town, and when I run into people who knew my mom, it's nice to hear them talk about her with such respect. Good memories are hard to come by these days. It helps when people remember the days when she was healthy."
Her mother, Karen Best, is now in Welland's Woodlands of Sunset home. She's been there since 2016, when her husband could no longer keep her safe at home.
The work Cassandra does now, with the Alzheimer Society, "makes such a difference to people like my mom, and to their families. We offer a wide range of programs and services that can help."
In the early stages of the illness, when people with dementia are still living at home, they tend to become isolated, she says.
But there are programs that can help them and their caregivers, that create a network for them. There is support for family members, information about what is available, assistance with a care plan, and there are connections with outside resources.
There is also advice to help navigate the process through the Niagara Health Integration Network, she says.
"We can assist in that transition. I really appreciated that process."
The best time to begin is in the very early stages of the disease, even before a diagnosis of dementia, says Best.
"At one point I called here and got into a four-week program that teaches caregivers how to support someone. It's one of the best introductory courses."
It follows with services that are available as the disease progresses, she says.
"It's such a struggle for children who are now taking care of their parent. It's why I'm here. We do a lot of education for caregivers. In my case, I needed advice on how to connect with my mother."
There is also support offered when long-term care becomes necessary, she says.
"I believe it's an awesome thing we do. I've witnessed it first-hand."
But it takes about $500,000 a year just to keep up existing programs, she says, as the number of seniors increases in Niagara, and the demand for services grows.
"Everyone knows the need is increasing, but the funding is not," she says.
Coffee Breaks, along with the annual walk held in January, are major sources of funding. While the Coffee Breaks focus is usually on workplace events, they can also be hosted by church, service and community groups, says Best.
Last year, about 160 events held in Niagara raised $60,000. This year the goal is $75,000.
"It's easy to put one on," she says. "All you need is a group of people who already are having coffee. We provide the coffee, you buy the cream and sugar, and maybe some treats to go with it if you choose. If every workplace raised only $50, it would make a huge difference, not only in fundraising but in awareness as well. People who are hesitant to reach out for help might be prompted to do it."
In NOTL, the Town is looking at a date in early October for a Coffee Break.
Those confirmed in town so far are Simpson's Pharmacy on Niagara Stone Road, Wednesday, Sept. 18, all day; and Upper Canada Lodge, Thursday, Sept. 19.
There are several programs offered in NOTL to help those with dementia and their families, including Family Support Counsellors; Friendly Visiting; Tele-Care; Next Steps Care Essential, an education series that started Tuesday and will return in the new year; and the Niagara North Family Health Team Memory Clinic, supporting people getting diagnoses.
Regional Chair Jim Bradley will kick off the Coffee Breaks program Friday, Sept. 20 at 10 a.m. at Niagara Region Headquarters, 1815 Sir Isaac Brock Way.
At 9:30 a.m. there will be an official flag raising and the flag will stay up until Saturday, Sept. 21 to mark World Alzheimer Day. There will be coffee, treats and a chance to learn more about dementia and available resources.
For more information about Coffee Breaks or about programs offered, visit https://alzheimer.ca/en/niagara.
There will be a public forum on normal aging versus dementia at the NOTL Public Library, Tuesday, Nov. 5, from 6 to 8 p.m. Register at the library.