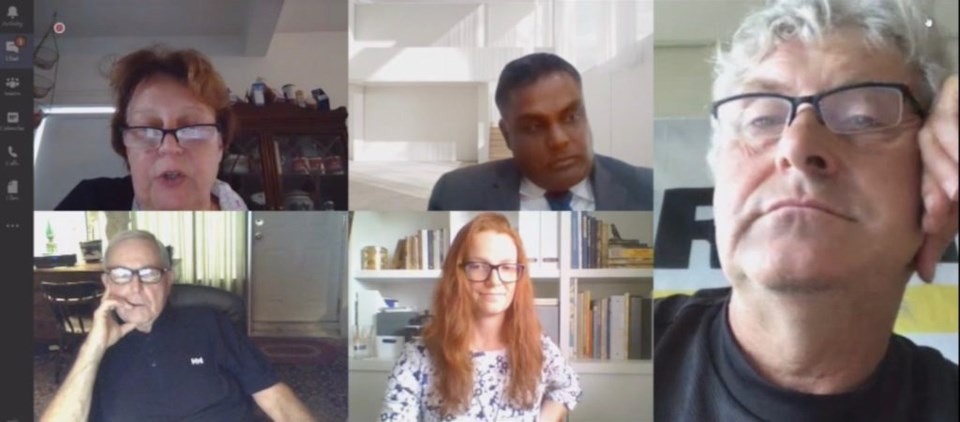 It's been more than a year that the town has been without a CAO, but the position is getting closer to being filled.
While the selection committee of four members of council have had the first discussion of possible candidates, and were expected to continue that discussion Wednesday, Lord Mayor Betty Disero could only say the hiring "will probably be before the end of the year."
And yes, she said, that seems like a long way away, but in addition to holding interviews, council will need time to make a decision, and then the successful candidate will have to give their employer notice. That process will likely take until the end of the year to complete, says Disero.
Former CAO Holly Dowd retired last August, and since then Sheldon Randall has taken on the interim position. He said early in council discussions he would not be seeking the job permanently.
COVID-19 has held up progress on the hiring, Disero said.
"The pandemic has definitely slowed down the process. The only thing we were doing this spring was time-sensitive issues. We're behind four to six months on everything."
Last week's meeting of the four members of the CAO selection committee, including Disero and Couns. Gary Burroughs, Clare Cameron and Erwin Wiens, was held virtually, and livestreamed.
Some discussion of the process was public, with consultant Kartik Kumar, of the Toronto office of Legacy Executive Search Partners, explaining what has been accomplished to date, before the committee began a closed-session discussion of his list of potential candidates.
In the public portion of the meeting, Cameron spoke of her concern over the issue of compensation, and whether the range that is being offered could be sufficiently negotiable to attract the best possible person for the job.
Kumar explained his long-listed seven candidates include people who are "comfortable with the range to a certain degree." He also has a "reserve list" of two more candidates who expressed interest in the role, but have expectations above the salary range. All of those candidates could be included in the committee's discussion, he said.
Sarah Stevens, the Town's human resources coordinator, explained the current range is on the Town's salary grid, but typically would be a stand-alone position with compensation similar to those in other municipalities. She suggested, and committee members agreed, that the CAO salary should be removed from the grid, and the Town should do some market research to look at comparable salaries to attract the right person, and that the salary should be linked to the 2021 budget.
Some of the work in that direction has already been done, said Kumar, who has looked at salaries for comparable positions, and all the candidates on his list know there is some flexibility for compensation.
He suggested committee members should choose four or five candidates from his list, and also look over a list of eight to nine questions he has drawn up, to see if they want to add anything. The questions cover a range of themes, he said, such as conflict management, budgets, and communication. Candidates will be given about five minutes for each question, and 15 minutes for follow-up, in interviews which should last about an hour.
Committee members will be provided information on scoring each candidate during the first interview, and then will be expected to choose two candidates for a second round, Kumar explained.
Committee members were given options as to how the interviews would be held, and decided they could take place with notice of the meetings to be made public, and a move into closed session for the interviews themselves, allowing for a private discussion about the candidates after the interviews.
Following last week's closed session, committee members asked Kumar for more information, and agreed they would meet this Wednesday, Sept. 9, to continue their discussion.
Disero said she expected they will narrow down the list of candidates, and will likely set a schedule to move forward with interviews.