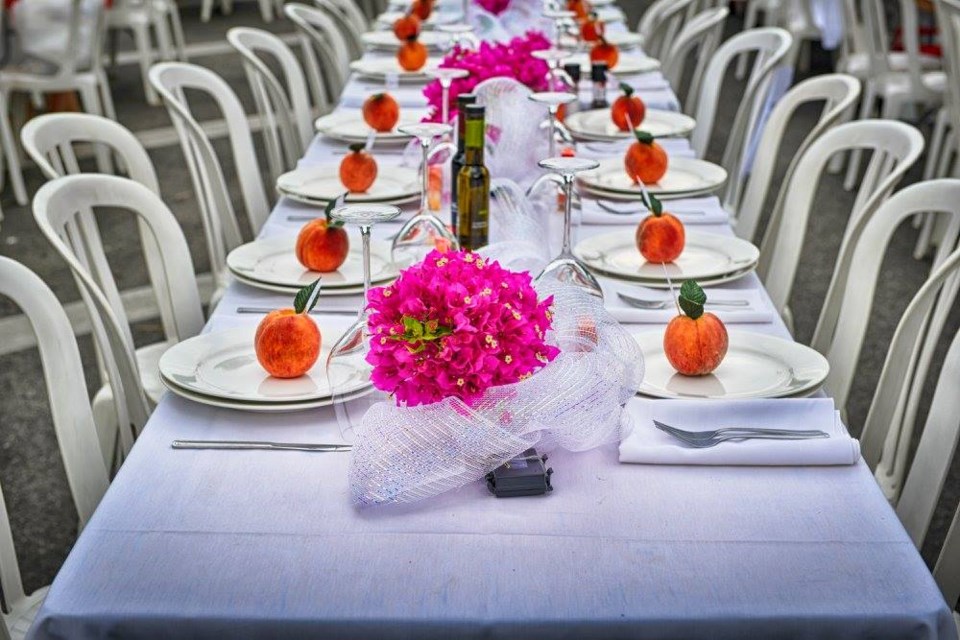 Shades of Summer, an annual dinner event hosted by the Niagara-on-the-Lake Chamber of Commerce, will be held this year, but like everything else, with a twist.
Instead of one large event on Queen Street, held as part of the annual Peach Celebration, there will be three smaller events, held at local cultural institutions, including the Niagara Pumphouse Arts Centre on Thursday, Aug. 19, the NOTL Museum, Thursday, Aug. 26, and the Willowbank School of Restoration Arts, Thursday, Sept. 9.
This year's Peach Celebration and traditional Shades of Summer dinner events on Queen Street that were scheduled for this month have been cancelled, and are planned to return Saturday, Aug. 13 and Sunday, Aug. 14, 2022.
"The Peach Festival and subsequent dinner on Queen Street have been Niagara-on-the-Lake's favourite events for years. We are very excited to keep the Shades of Summer Dinner going by hosting several smaller events in collaboration with some of our outstanding cultural institutions," says Eduardo Lafforgue, president and CEO of the Chamber of Commerce and Tourism NOTL. "These partnerships will allow us to keep the tradition alive and highlight the extraordinary contribution of these institutions to the Niagara-on-the-Lake experience."
Each of these events will be for 80 people only, and will be held outdoors at each location. They will be very similar to the Shades of Summer Dinner on Queen Street, with guests purchasing a table for eight people and bringing all of their own décor, table settings and food for the evening. As in other years, local musicians will contribute to the ambiance, and the pleasure of seeing people enjoying themselves under the stars at one of the annual favourite events.
All COVID-19 protocols and restrictions will be strictly adhered to during the events. More information can be found at www.niagaraonthelake.com/shadesofsummer or by calling 905-468-1950.