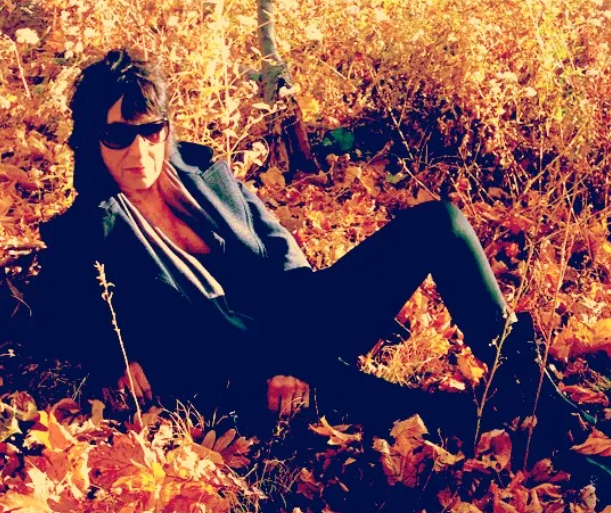 A bona fide music and cultural legend is appearing at the Irish Harp this Thursday, July 21.
Carole Pope of ground-breaking 1980s Toronto band Rough Trade performs an acoustic set, accompanied by guitarist Tim Welch, for the sold-out event. She promises a combination of songs from the band's six albums and material from her solo projects.
Pope's appearance may seem out of place with the usual musical fare on tap at the Irish Harp, but owner Jovie Joki is hoping that attitude will soon change.
"We've been expanding," says Joki, "bringing in some jazz, and working with the TD Niagara Jazz Festival. Now we're trying to get larger acts in, too. We were able to fit Carole in, and we have our eyes on some other bands as well."
She adds that Thursday's event also fits in with the Harp's move to expand its entertainment offerings to four nights a week, up from three.
"Because we don't have as much tourism going on," says Joki, "it's definitely a draw. We want people to know that we're the place to go if you want something to do, or something to see, whether it be trivia, comedy or music. That's been our focus."
Joki explains that she was approached by Herb Braley, a Niagara Falls-based financial advisor, who was looking for a local venue for the controversial performer. Joki jumped at the chance as she was a big fan of Rough Trade when they were releasing albums back in the 1980s.
For those who will miss the NOTL show, the following evening Pope and Welch do a similar show at Casa Mia in Niagara Falls. Her full band will return to Niagara for a concert at the Warehouse in St. Catharines on Aug. 12.
Rough Trade was a songwriting collaboration between vocalist Pope and multi-instrumentalist Kevan Staples, which began as early as 1968 under another name. From the start the pair became known for pushing the boundaries with provocative lyrics, artful music videos and often outrageous stage antics.
Their second album, 1980's Avoid Freud, contained the single High School Confidential, a tale of lesbian lust that included language rarely heard on the radio at that time. The controversial track was the band's biggest hit, peaking at number 12 on the Canadian charts.
"We were working on a film called Cruising (starring Al Pacino)," Pope says on the line from her New York City home. "I actually wrote the song for (1970's era New York City band) Mink DeVille to sing. They rejected it, so I decided to sing it."
Later Rough Trade songs featured titles such as Blood Lust, Deca-Dance, Sexual Outlaw, All Touch and Crimes of Passion.
Asked about her propensity to include explicit lyrics that often shone a light on what is now referred to as LGBTQ+ issues, she is very matter-of-fact about it.
"We were just writing original material for our audience," she said. "New wave, punk, cabaret, we did a little bit of everything up there. I've always been political and amused by people's sexuality. You write what you know."
Though she's released a number of singles since, her last collection of songs as a solo artist was an EP launched in 2015 called Music for Lesbians. It included a cover of the Lee Hazelwood-Nancy Sinatra chestnut Some Velvet Morning, as well as the originals Vagina Wolf and Lesbians in the Forest".
When it's suggested that those song titles, along with Rough Trade's work and her revealing 2000 autobiography Anti-Diva, make her something of a lesbian icon, she shakes that off.
"I just am," she says. "It's actually so much more political now than when we first started. Back then people were in the closet. There was no outlet, there were no clubs. We were just artists. It's more or less accepted today, but there will always be people uptight about their sexuality. It should be a non-issue. There are so many more important issues today than sexuality."
The conversation turns to some of those issues. Her Facebook profile is full of posts about the U.S. Supreme Court's overturning of the landmark Roe vs. Wade abortion ruling, and she talks at length on the phone about her anger.
"It's politically motivated," says Pope. "It's just ridiculous that it has come to this. So many women are going to suffer over this. It's horrific, it's like the 1950s all over again. I think it's going to get really, really bad before it gets better."
Besides touring and releasing new music, Pope has been working on a musical currently in development with Broadway director Robert McQueen. Set in the mid 1980s at the height of the AIDS crisis, it follows the true story of Pope's brother Howard, who was a guitarist and original member of the ACTUP (AIDS Coalition to Unleash Power) movement. That organization fought to get AIDS drugs released to the people who needed them, and pushed for research and advocacy. Harold died of AIDS in 1996.
"He came to New York during that first horrible pandemic," Pope laments. "It's really intense to relive some of those moments. I know, though, that if he were here, he would absolutely love it. It's really a celebration of him."
"We started the process in 2015," Pope adds. "It takes years and years and years. We're going to be workshopping it in New York in October. It will include some Rough Trade music and some of my solo music."
Pope continues to release new music, though she doesn't see the need to put out a full album anymore in the streaming era. She manages her own career for the most part, has signed on to be a guest judge for season three of Canada's Drag Race, and is in the middle of writing her sequel to Anti-Diva, which picks up just after 9/11, shortly after her move to New York City.
She says she enjoys stripping down the Rough Trade songs, many of which stand up today as electro-pop masterpieces. And the unplugged setting give her a chance to ad-lib with the audience a bit more than she can with a full band.
The 80-plus tickets for Thursday sold out in a little over a week, which wasn't at all a surprise for Joki.
"If you look at her acoustic stuff on-line, it's really, really good," she raves. "Most of the people we loved back in the 80s are in their 70s now, so it's great to see them have a chance to keep playing."
St. Catharines folk-rock guitarist Ryan Thomas Smelle opens the evening at 7 p.m. Pope and Welch hit the stage closer to 9 p.m.