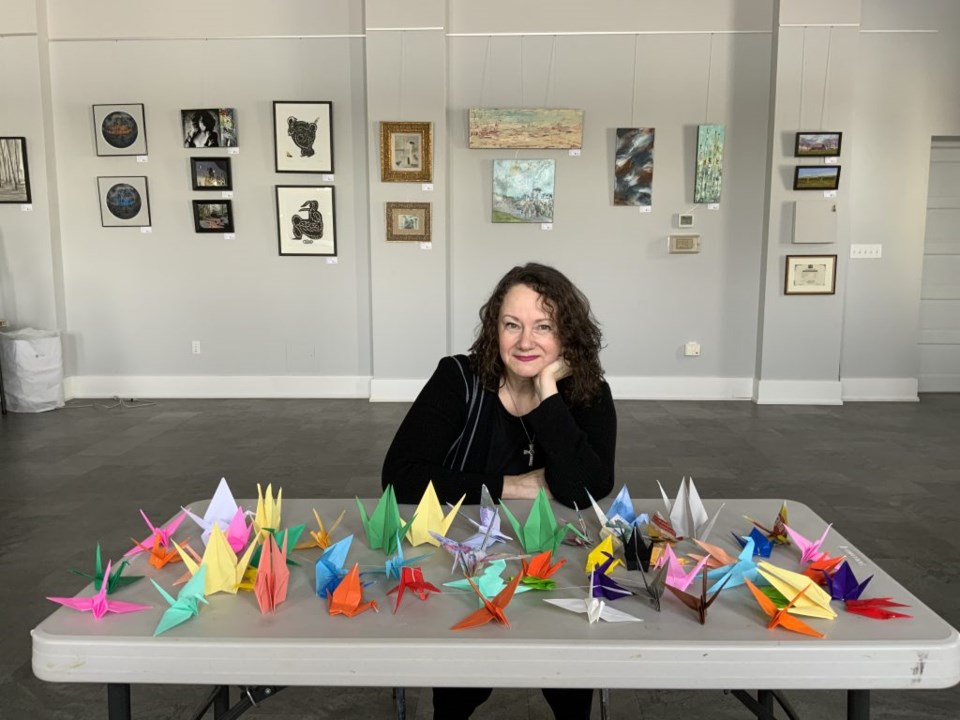 The Niagara-on-the-Lake Pumphouse Arts Centre has embarked on a project that has volunteers and staff re-
invigorated and enthusiastic, after two years of the emotional rollercoaster of COVID.
The arts centre is hoping to have 1,000 origami cranes say thank you to the many essential workers who have contributed to our health and safety through COVID, and it's time to involve the public in the project, which is both remarkably simple to execute, and incredibly rewarding on many levels, says board chair Lise Adreana.
An ancient Japanese legend, she explains, says the crane, considered a mystical or holy creature, is rumoured to live for a thousand years. It promises anyone who folds a thousand origami cranes will be granted a wish by the gods, or bring happiness and good luck. They can be made by one person or by several in a group.
The crane is also one of the easiest origami projects to make, says Adreana, and can be tackled by those of any age, from children and grandchildren on up.
She discovered the legend while spending time online during one of her sleepless nights. "I'm always looking for ways to engage our community with projects that have at least some artistic component," she says.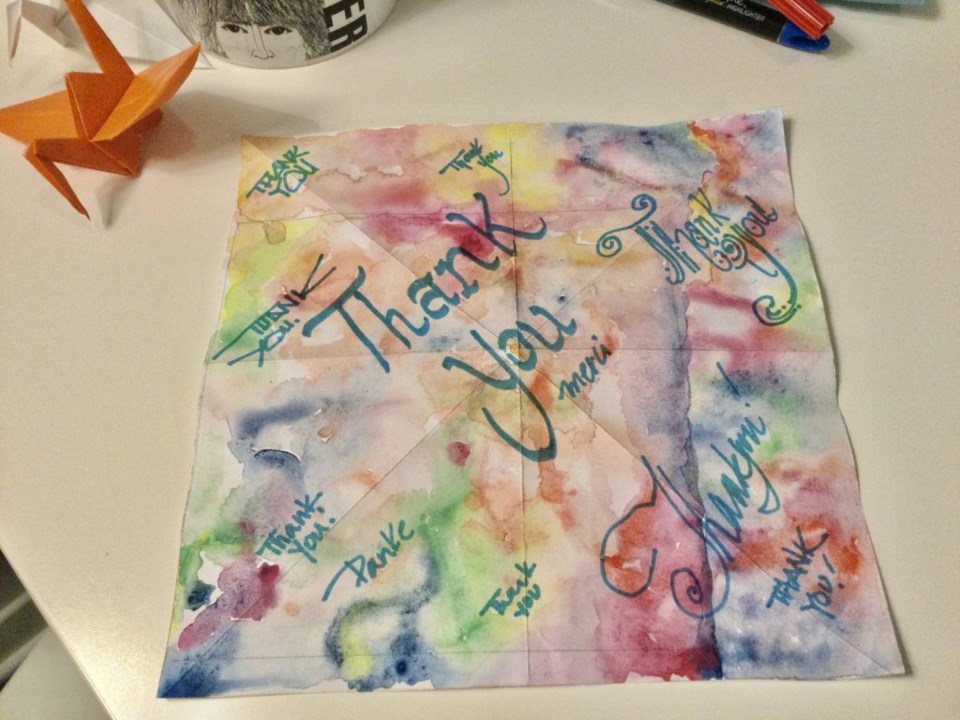 "It's a really interesting story, and it seems like the right time, and a really intercepting way for the Niagara community to come together during COVID and say thank you."
There are many in the community who are feeling isolated and lonely, she says, including those who are used to volunteering but have had to put that on hold, and this is something fun they can do from home.
The town has been very co-operative, allowing the cranes to be hung in the windows of the community centre in the days leading up to March 22, the second anniversary of the COVID lockdowns in Ontario and across Canada.
The response has been great, and although they're asking for 1,000 cranes, says Adreana, "we could end up with 10,000. There's a lot of space in the community centre windows. The more the merrier."
The volunteers who have begun making the cranes have been very creative, using hand-painted paper. Plain white paper can be used, kids can colour it with crayons — they will all make a lovely display, she says. "I can't wait to see them all strung up. It's going to be amazing."
The deadline for submitting cranes is March 2. With the Pumphouse closed, Adreana suggests putting the cranes in a zip-lock bag and using the drop box outside the building.
The plan, when it's time to take them down is to donate the strings of cranes to essential workers and organizations, such as local long-term care homes, as a another way to say thank you.
After two years of the pandemic, the community is still eager to help people get through it, and not only is the timing perfect, but the project will be therapeutic for those who make the cranes, and for those who see them at the community centre. "It's a project that can engage everybody," says Adreana. "Our volunteers are all so excited about it."
There isn't a lot we can control during the pandemic, she adds, but this is an opportunity to create something artistic, "and that always makes you feel better."
For help, there is a YouTube video that shows an easy method of creating a traditional origami crane, at https://www.youtube.com/watch?v=FyC7pkT-dE0
All you need to begin with is a square of paper — six inches is a good size to start with.