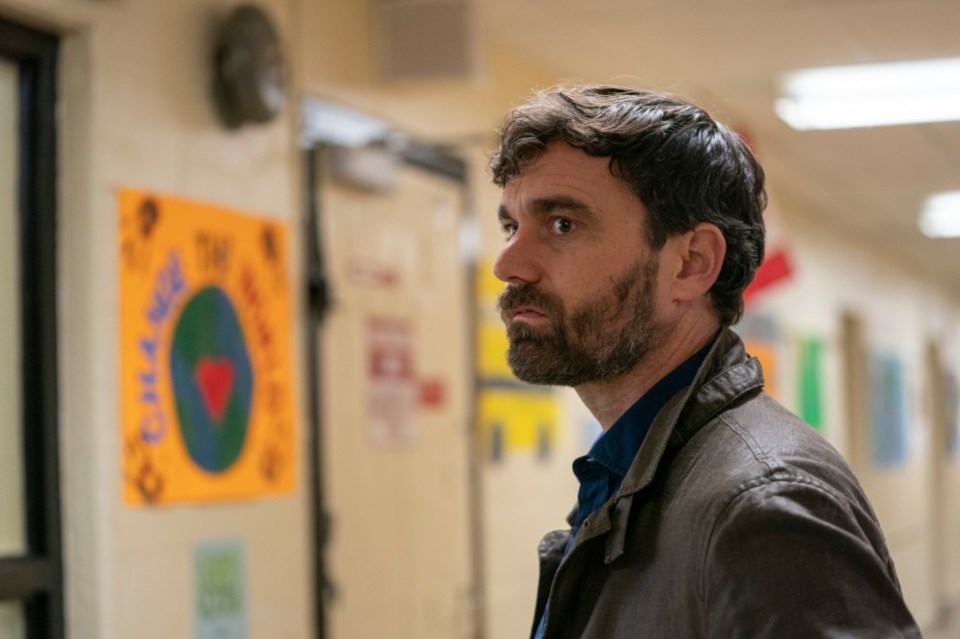 To Niagara-on-the-Lake resident Gray Powell, who has a major supporting role in the CBC series Sort Of, none of the accolades the show is receiving are at all surprising.
In his online review of the CBC Television series "Sort Of", John Powers of NPR (US media organization National Public Radio) says the "low-key gem is funny, tender and humane".
Patricia Karounos of Toronto Life calls it a "rare treat", and a "smart, boundary-busting new series that captures the true heart of Toronto". And the show made Vanity Fair's Sonia Saraiya's "14 Best TV Shows of 2021" list.
The Academy of Canadian Cinema and Television took notice of the series this year. "Sort Of" took home three Canadian Screen Awards in April, including one for Best Comedy Series.
Created by Bilal Baig and Fab Fillipo, "Sort Of" follows Sabi, a gender-fluid Pakistani-Canadian who prefers they/them pronouns, played by Baig. Sabi is trying to find their identity while dividing their time between a job in a bar/bookshop and their role as a nanny for two children.
Powell plays Paul, the patriarch of the family who employs Sabi. Paul has his own identity issues, especially after his wife is seriously injured in a bicycle accident and he discovers she had been having an affair with a much younger man.
Until then, Paul seems to be cruising through his life, not fully aware of what is going on with his family, let alone his nanny, and not really engaged with any of them. His inability to recognize his own issues is somewhat ironic, since he is a therapist working out of the family's Toronto home.
Powell's involvement in the ground-breaking series came about just after wrapping "Man and Superman" at Shaw Festival in fall, 2019. His agent sent him a script for a "sizzle reel" - an extended trailer of sorts used to pitch series ideas to networks. He auditioned for the role of Paul, got the part, and spent two days shooting in Toronto that November.
"I first met with Bilal and Fab, getting more of an idea of what the story was," Powell explains. "The writing was great. As an actor, I was really looking forward to the chance to do the full series. In August of 2020, CBC and HBO Max both picked it up for eight episodes based on the sizzle reel."
Powell calls the decision made by the two big networks a "really great surprise."
Surprise or not, "Sort Of" is a series that has come about at exactly the right time. Acceptance and understanding of gender-fluidity, honouring everybody's right to identify themselves their own way, is front and centre. The series is written and performed in a way that encourages the viewer to feel a genuine sense of caring and compassion for all the characters and to empathize with Sabi's struggles.
Like their gender identity, Sabi's entire life is really in transition, spanning their daytime world with Paul's family and their nighttime world in the bar that caters to a very gender-diverse clientele.
And Sabi's roots complicate matters. Their mother has difficulty understanding the way Sabi lives their life. Not only because of the way they dress, but also because they are working as a nanny, something that her culture frowns upon.
It is a comedy, but none of it is ever played for the obvious big laughs that might come from such a show if it were developed by one of the traditional major US networks. Instead, the humorous moments are subtle, sometimes sarcastic, and often bittersweet.
"It doesn't pander, it doesn't create tokenism" Powell says. "That's the beauty of this series, what they've created in the writing. It's about Sabi's journey through their life as they negotiate their transition, in terms of how they are seen in the world, how they identify in the world. In fact, everyone in the series is dealing with some kind of transition."
Powell sells Paul's transition with facial expressions that suggest he feels like he's been run over by a Mack truck. As his wife lays in hospital in a coma, he doesn't know what to tell his children, or whether or not they should see her in her current state. He really seems to have very little understanding about his kids in general.
"Paul is having a mirror held up to himself," Powell says. "He's being thrust into where life is now and maybe what's actually going on with himself. The accident makes him realize how unaware he is of what's actually going on in his life, and some of his past struggles start to bubble up, too."
CBC announced in July that they were picking up the show for a second season, debuting on November 15. Baig and Fillipo have suggested that season two is really about love, while Powell adds that there is a big focus on the family dynamic, both Sabi's and Paul's. Shotting has already wrapped in Toronto.
"We finished at the end of June," he says. "It was a mix of sound stage and location shooting. For most of Paul's scenes, they are shot at a house in High Park. It's wonderful, but it has also been kind of tough, especially in 2020, during COVID, when the rules would change on the fly. Watching the crew and how they dealt with it all was inspiring."
In 2020, he locked himself in the Toronto bubble, staying in the city while shooting. This time around, he was able to come back and forth between there and Niagara-on-the-Lake when his schedule allowed for it.
Powell and his wife, Shaw veteran Molly Atkinson, have lived in town since 2008 and have raised their two sons here. Shaw fans will recognize Powell from past roles in recent plays such as "The Hound of the Baskervilles", "Mrs. Warren's Profession", "Henry V", "St. Joan" and "Cabaret".
After landing his role in "Sort Of", he returned to Shaw for 2020. He was in rehearsal for "Prince Caspian" and "Playboy" when the pandemic began, cancelling the season. Powell hasn't walked across a Shaw stage since and is not too sure when he will do so again.
He loves both theatre and television, and doesn't see a lot of differences between the two as far as his work.
"As an actor, it's all about storytelling to an audience," says the 44-year-old. "In theatre, I have more control, depending on the space. I can control how I am carrying the story through. On the set, the only control I have is between 'action' and 'cut'. The mechanics are different. In the theatre, you have to reach out to the back of the space, while on set you can sometimes tell the story with your eyes."
He misses the energy of the rehearsal hall, but he's a busy, in-demand actor in the studio these days. Besides "Sort Of', Powell also plays Young George Eastabrook on "The Hardy Boys", another Canadian-shot series that is going into its third season. And he has a role in "The End of Sex", a film that premiers during the Toronto International Film Festival on September 10.
One might say that Powell himself, like his character Paul and Baig's character Sabi, is making his own transition right now, from theatre into television and film.
"I'm really grateful for the experience of 'Sort Of' and to be able to do some exploring being on set," he says. "It's been a lot of fun figuring out what this kind of storytelling is all about."