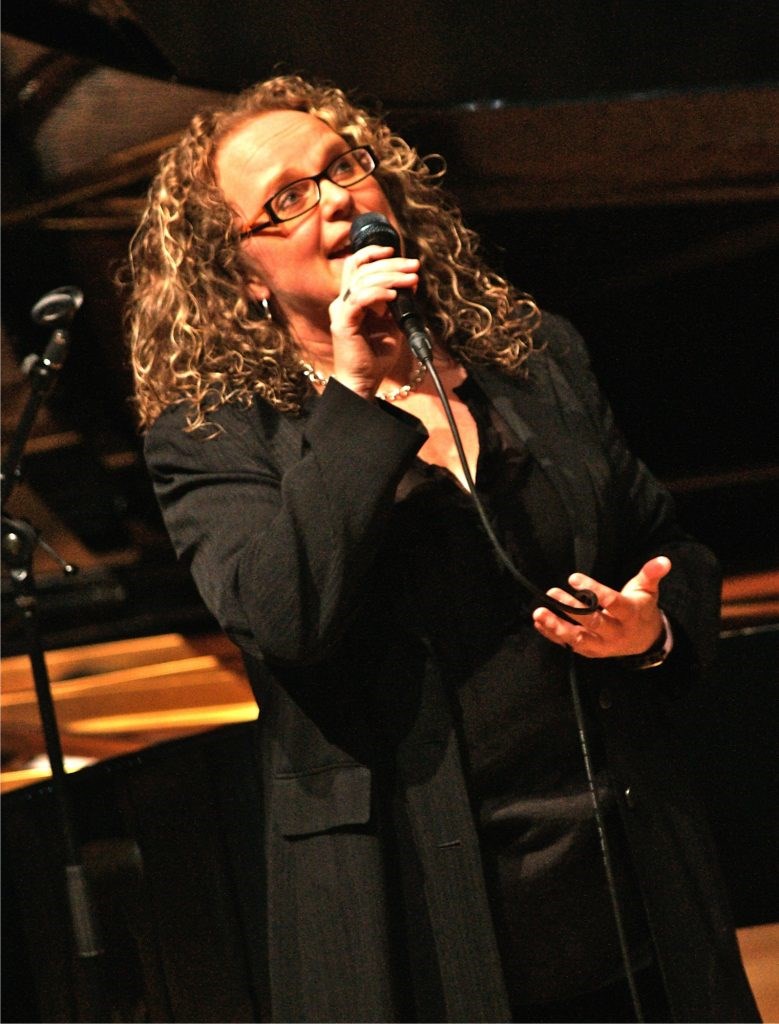 Music Niagara Festival's 2022 season winds down this weekend with performances at St. Mark's Anglican Church in Niagara-on-the-Lake on Friday and Saturday.
The ebullient and entertaining Juno-nominated jazz vocalist Heather Bambrick brings her band to town for a performance ranging from Cole Porter tunes to music from one-hit wonder Stealers Wheel, and from 1970s sitcom theme music to Newfoundland folk songs.
When asked if the audience will hear her belt out a version of The Jefferson's theme song Movin' on Up, she chuckles.
"You're close," she says on the phone from her Etobicoke home. "The same creator. I'm doing a little bit of a Norman Lear kind of thing."
Originally from the Rock, Bambrick has been weaving folk music from her home province into her repertoire since her days studying vocal jazz at the University of Toronto.
"(Canadian composer) Keith Power and I worked on an arrangement of a beautiful Newfoundland folk song when we were there," remembers Bambrick. "It was the first one I did, and I performed it while I was at U of T."
She says even back then, when asked who she admired as singers, she would answer with Ella Fitzgerald and Sting, or Sarah Vaughn and Janet Jackson.
"At first I was worried I'd get to be known as Pop-Girl," she adds with a laugh. "But people embraced that idea of diversity of influence. And you certainly see it now in the jazz idiom. You just have to go into it with an open mind and an open heart, and a good work ethic and sense of creativity."
The in-demand voice actor (Daniel Tiger's Neighbourhood, Blue's Clues, numerous commercials) and Jazz-FM radio host refers to her mix of styles as a modern form of jazz fusion.
"That term always meant jazz and rock," she explains. "But jazz is now being fused with so many different genres. Back at university, yes, we improvised over (John Coltrane's) Giant Steps, we analyzed (Miles Davis') So What, and we looked at different ways to arrange How High the Moon. But people were pretty open-minded to other things coming into the mix. That set the tone
for me that I'm really grateful for."
When it comes to the TV theme songs, she points out that many great composers worked on those programs.
"Charles Strauss and Lee Adams did stuff for All in the Family," says Bambrick. "Joe Raposo wrote the theme song to Three's Company and wrote for Sesame Street. They hired these musicians whose job it was to write tunes for various labels or bands. They wrote some pretty solid material for those shows."
As for her accompanists Friday, she says her band, heard on her 2019 album Fine State, is outstanding. Pianist Adrean Farrugia, Chase Sanborn on trumpet and flugelhorn, drummer Ben Wittman and NOTL resident Ross McIntyre on bass will be backing her up at St. Mark's.
Music Niagara Festival founder and artistic director Atis Bankas has booked Bambrick for shows in other parts of the province, and he is happy to finally be able to present her and her band for the festival.
"She's fantastic, she has great humour, and she's a wonderful singer," he says. "She is such a fabulous, natural talent on the radio, as well, like she was born to do that. I love listening to her sing."
Bambrick's penultimate Music Niagara performance is followed Saturday by a program featuring Ukrainian-born American violinist Solomiya Ivakhiv, American pianist Steven Beck and Bankas' CamerAtis Ensemble.
Titled Glory to Ukraine, the musicians will be performing works by composers from that under-siege country, including Mykola Lysenko, Viktor Kosenko, Yevhen Stankovych and Vasyl Barvinsky. The Festival comes full circle with this program, as it officially began back in June with a performance from Kyiv-born pianist Mykola Suk.
"These are fantastic composers," Bankas says of the 19th century pair of Lysenko and Kosenko as well as the more contemporary Stankovych and Barvinsky. "This will be an eye-opener for the level of sophistication of their compositions. It's one of Ivakhiv's missions to spread the word about Ukrainian culture."
With the ongoing attack on Ukraine by Russia, Bankas fears a return to the days of the USSR when all culture, including music, art and even language, from the 15 Soviet republics was officially considered Russian.
"Even when I came here in 1981," the Lithuanian-born violinist says, "it didn't matter if you were from Ukraine, Georgia, Azerbaijan, you were considered by people to be Russian. That's exactly what the Russians always wanted, and what this current fight is all about."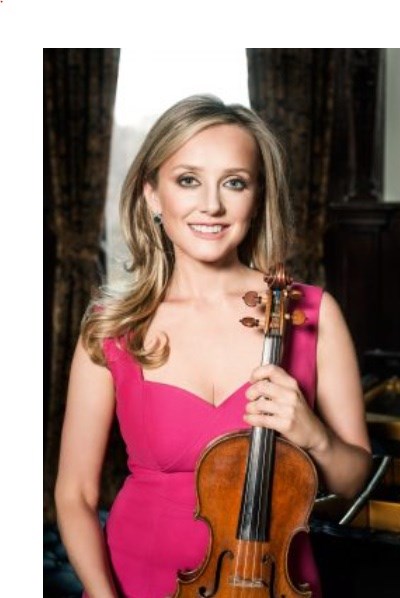 As Ukraine continues to defend its borders from Russian attacks, Bankas fears that unless the rest of the world steps in to help out, the conflict may continue for decades.
"I expected this to still be going on," he says, "but this can be stopped right now. Other countries need to respond but they are not. This is the most important issue in today's world in my opinion."
Ivakhiv's 2016 album, featuring duets between her and pianist Angelina Gadeliya, was titled Ukraine: Journey to Freedom. In a review in World Music Report, critic Raul da Gama says today that even though it was recorded long before the current war, "prophetically, Miss Ivakhiv's violin wails out for injustice; cries for freedom."
Ivakhiv holds music degrees from Stony Brook University, the Lysenko State Academy of Music in Ukraine, and Philadelphia's Curtis Institute of Music. She is a member of the faculty at the University of Connecticut School of Fine Arts. This year, she was invited back to Curtis to deliver the commencement address to the class of 2022, which included frequent Music Niagara performer Emma Meinrenken.
On Friday morning at 11:30, violinist Meinrenken will be performing at Addison Hall at St. Mark's followed by an Ivakhiv masterclass for the young musicians under the umbrella of the Music Niagara Performance Academy. Saturday's Glory to Ukraine program begins at 4 p.m.
Information and tickets for all three events can be found at musicnigara.org.