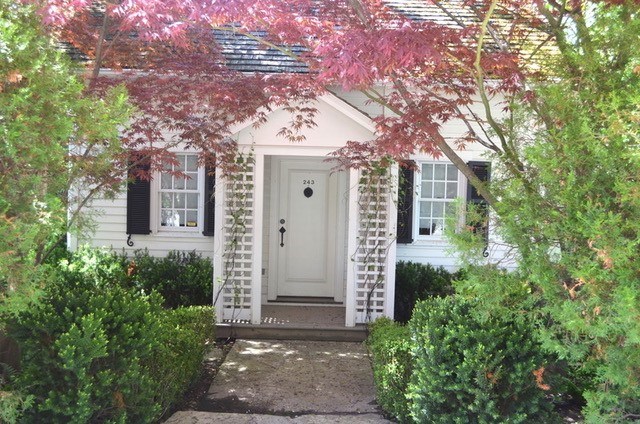 The Niagara-on-the-Lake Museum will host its final virtual lecture of the year next week with historian Rochelle Bush, as she enthusiastically shares the fascinating history of The Lesser Known: Uncovering some of the Black people of Old Niagara.
About NOTL, Bush exclaims, "My gosh, the rich Black history that is there!"
As the resident scholar and trustee for the Salem Chapel British Methodist Episcopal Church in St. Catharines, Bush usually focuses her talks on the church's most famous parishioner, Harriet Tubman, one of the most famous "conductors" on the Underground Railroad. She helped hundreds of freedom-seekers escape U.S. plantations to Canada, living in St. Catharines and attending the Salem Chapel where Bush's great-great-grandfather served as the minister-in-charge.

Her upcoming lecture will be a bit different from others she has delivered, this one focusing on specific stories about freedom-seekers who arrived by way of the Underground Railroad and settled in NOTL before moving throughout the region. While these stories have a connection with Tubman, it is the personal connection that they have to Bush that she has been exploring. In September 2020, Bush received her results from a DNA test and the findings took her some time to process. "For about three days I was really shook up, thinking, 'what the heck.' Then it dawned on me, there is not enough Black people testing, so as a Black North American, a lot of them came up as white people," she explained. "When they escaped from the U.S., a lot of them were already multiracial-looking then. It was the shock of my life. Then by the third day, I thought ok, I get it now. Some branches of my family all appear white now."
As a result of the recent knowledge of her genetic makeup, Bush set to work on researching her own genealogy and connection to the region she calls home. "Most of the talks that I have given this year have been connected to my genealogy in Niagara." Bush has a deep affinity for NOTL in particular. "After St. Catharines, that has the Tubman component, my second favourite in the Niagara Region is NOTL. It does not get any better," she continues.
As the sole proprietor and primary guide of Tubman Tours Canada, Bush takes great pleasure in taking guests on a "slow drive" through Old Town. As she explains, "people are able to see the property where Black folks lived who were once slaves. They are able to see the house where Jefferson Davis was residing in for a short period of time. It's phenomenal!"
Museum staff confirmed that, due to popular demand, these virtual lectures will continue in the new year. "The NOTL Museum lectures have enjoyed huge popularity amongst the general public, as well as the museum membership," says Barbara Worthy, visitor and members services
assistant. "During the year these lectures have explored topics that range from the history of railways and tennis in Niagara, to treaties, land claims, and women who were not always so saintly." Worthy reminds us that the lectures are over for the year but not forgotten. The NOTL Museum has uploaded the lectures to their YouTube channel in case you missed one, or you want to enjoy them over again.
This week's virtual lecture will take place on Wednesday, Dec. 15 at 11 a.m. For more information email [email protected] or call 905-468-3912. For registration visit www.nhsm.ca/events.