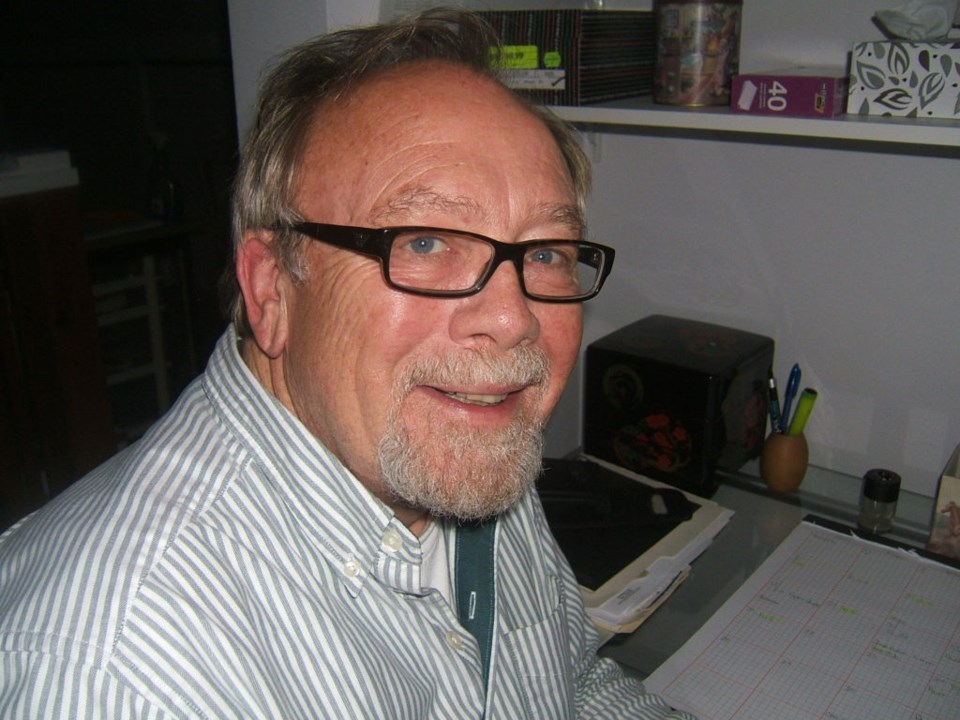 This week on Looking Up I look at the week of June11 through June 17 2020, including the third quarter Moon in Pisces on Saturday, June 13.
Now to the week ahead:
Thursday, June 11: The Moon moves from forward-looking Aquarius into sensitive Pisces early this morning, setting up a day where challenges come from imagined threats that may look too good to be true. An old wound is healed, and that makes for a sunnier day. Things wind up with a helpful surprise tonight. Jurassic Perk, starring Sam Neil and Jeff Goldblum opened on June 11, 1993. On June 11 2002, American Idol premiered on Fox, starring Simon Cowell, Paula Abdul and Randy Jackson.
Friday, June 12: Physical energy, imaginative and clever thinking are highlights to keep us busy on this sensitive end to the week. Ten years ago today, Toy Story 3, starring Tom Hanks and Tim Allen, premiered at a film festival in Italy, becoming the first animated picture to earn $1 billion.
Saturday, June 13: The third quarter Moon, with the Sun in Gemini and the Moon in Pisces, happens at 2:23 a.m. It pits an articulate and energetic you against your most sensitive side. A lot of this happens behind the scenes, so you may be the only one to know what's really going on. Don't keep secrets from yourself. On June 13, 1922, Charles Osborne began to hiccup. He continued to so for 68 years. In the beginning, Osborne's hiccups occurred at a rate of around 40 times per minute on average. Throughout his life, this gradually slowed to about 20 hiccups per minute, until they finally stopped mysteriously about one year before his death in 1991. It is estimated that he hiccupped over 430 million times in his lifetime. Eventually, he learned to suppress most of the noise of a typical hiccup by breathing methodically between hiccups, a technique taught to him by doctors at the Mayo Clinic.
Sunday, June 14: Venus continues its rare retrograde motion (which has been underway since May 14) and gets a friendly bump from the Moon in Aries. Charm works magic today. Charm was in the air in New York when the Rangers defeated the Vancouver Canucks in Game 7 of the 1994 Stanley Cup Finals. At one point the Canucks were up by three games to one. Riots ensued.
Monday, June 15: The Moon in Aries signifies courage. With challenges to the Moon from Pluto, and to a lesser degree, Jupiter, courage will be of great help. There is a suggestion that reputations will rise or fall. On June 15, 1965, Bob Dylan released Like a Rolling Stone, his signature song voted #1 in Rolling Stone Magazines' Greatest Songs of All Time.
Tuesday, June 16: One of the most difficult aspects in astrology is when the Moon is in a Square relationship with Saturn. Today The Moon in Taurus is Square Saturn in Aquarius. Be aware you could put your foot in your mouth and reveal a secret you want to keep to yourself. Canada's 9th Prime Minister, Arthur Meighen, was born in Anderson Ontario on June 16 1874. Prime Minister of Canada: from July 1920 to December 1921, and from June 1926 to September 1926.
Wednesday, June 17: Taurus is artsy. Taurus is creative. Today, thanks to a conjunction with Uranus and helping nudges from Neptune and Mercury, Taurus is surprisingly arty and creative. Venus Williams, who followed her sister to #1 in the world, celebrates her 40th birthday today. Hers is a story of perseverance and never letting go – an athlete for the ages!
Check out Part II of the Podcast – a look at the full year of 2020.
And that's it for Looking Up with Bill for this week.
Next week Mercury goes from direct to retrograde on Thursday. The Sun enters super sensitive Cancer on Saturday. And the annular solar eclipse in Cancer happens on Sunday, June 21.
Until next week, check out my website and Podcast at https://www.lookingupwithbill.com/.
And remember: " Shine on!"