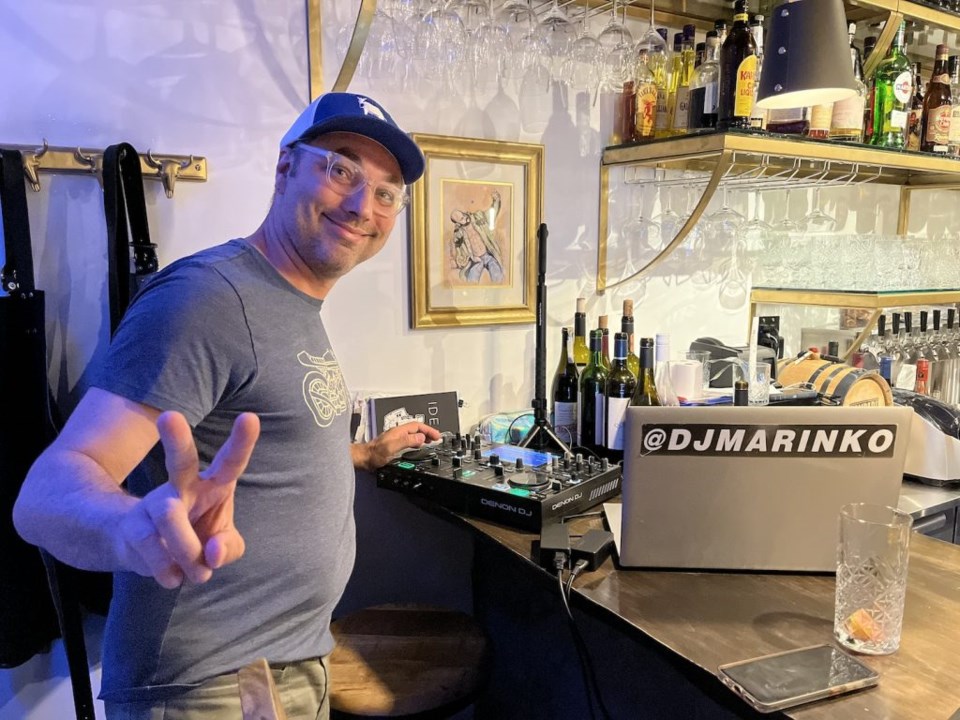 Marinko Jareb is much more than just the resident DJ at both Stratus Vineyards and BarBea Wine Shop and Snack Bar in Niagara-on-the-Lake. He's a music curator, a musicologist, a world traveller and Niagara's longest-running promoter and proponent of electronic dance music (EDM).
Jareb was a regular contributor to PULSE! Niagara Magazine for a number of years, and has also written about electronic music for Toronto's Exclaim! Magazine. He's been a member of the Niagara Artist's Centre (NAC) since the mid-1990s and has installed soundscapes there to enhance the gallery experience.
He has also released music and remixes under his own name, is an annual fixture at the Toronto's Cherry Beach electronic music summer parties, and will be spinning music for the NOTL Chamber of Commerce's annual Shades of Summer evening on August 22.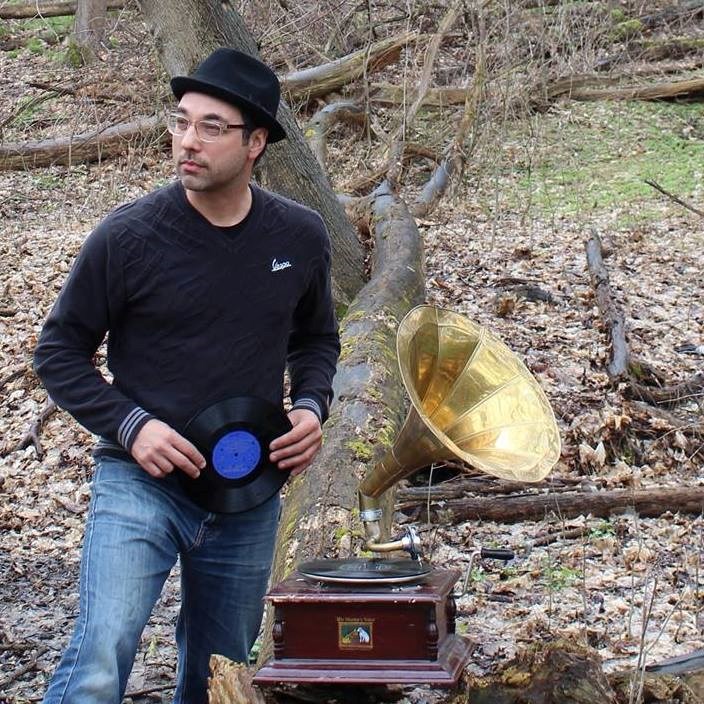 Born in Stuttgart, Germany, Jareb came to Canada at three years old when his family settled in Montreal. Shortly after, his Croatian father, who worked on the liners that travelled the canal, decided to move the family to St. Catharines to be closer to members of that community.
Also known as 'DJ Marinko' and 'Marinko Marinkov,' Jareb first got the EDM bug during his high school days at Holy Cross Catholic Secondary School in St. Catharines. Shortly after that he connected with the owner of an independent record label in Finland, and began his career in the music industry.
"I travelled his network performing," Jareb tells the Local. "He was based in Helsinki, but we travelled to Russia, Sweden, northern Germany, the U.K., Estonia and Latvia. It was an incredible time. I got to push my creativity and see the world at the same time."
It was the late 1990s, a burgeoning time for electronic music, a fresh new sound that was spreading via underground music clubs but pushing hard into the mainstream.
"Suddenly, the scene came to a big, crashing halt, right around 9/11," says Jareb. "Of course there were border issues, but changes happened over in Europe, too. The smaller clubs, 300 to 400 people, all closed, and I wasn't a big enough name to make it into the big spaces. I had a bit of a career crisis at the time."
To make ends meet, he began to take on day jobs, and also started supplementing his income with every DJ's bread and butter gig - working weddings. Some newly-married couples in Niagara and elsewhere may not have known at the time they were hiring such a skilled DJ for their big day.
And far from feeling that the weddings were a slog, Jareb took every opportunity to learn more about his craft.
"It actually gave me a good understanding of how music fits into people's lives," he reflects," and brought me a bigger breadth of music. I was able to understand what makes certain songs special and important to people. Some songs might resonate with the bride and groom but maybe not with the whole crowd."
For Jareb, it was about recognizing the gaps between popular music and what might be important to a specific individual. He began to see the role that music plays in creating an atmosphere, and in sustaining a vibe or a feeling in different situations.
"I took all of those things in," he says. "I worked with Bellosound, too, a Toronto DJ service that was really forward-thinking in terms of aesthetics and design. They were very conscious of making things on stage look really crisp and cool."
When Gord's Place was still open on James Street in St. Catharines, Jareb ran the board on Thursday nights for many years. He remembers a young Niagara Falls kid named Joel Zimmerman, known professionally as deadmau5 and one of the most successful EDM artists ever, coming in regularly.
"He was underage at the time," Jareb recalls. "He would just hang out, chit-chat with people. He was significantly younger than us, but he was soaking it all in. But he was smart, and saw the bigger picture."
When asked if there was an EDM artist or specific DJ who influenced him, Jareb points to former CFNY-FM DJ Chris Sheppard, one of the most in-demand club disc jockeys of the 1980s and 1990s. His Pirate Radio Sessions drew crowds in the biggest clubs across Canada.
Through the years, Jareb has surely influenced many like-minded individuals. And he's often the first to sing the praises of others, such as local artists Distinct Motive (Phil Shore) and Frankie Gunns (Ryan Stevens) of NOTL.
Jareb also lauds Ruffino's and BarBea owner Ryan Crawford and Stratus Vineyards estate director Suzanne Janke as two of his biggest supporters.
"I couldn't have asked for better partners than Ryan and Suzanne," he raves. "They get the fact that we are working in a very competitive industry. Everybody's trying to do something unique to differentiate themselves. They both put their faith in me."
During the early months of the pandemic, Crawford enlisted Jareb to do a series of livestream DJ sessions on the Twitch streaming platform. They got so popular that people started to come down to NOTL to visit Ruffino's because of the livestreams.
Jareb can be found at one corner of the bar at BarBea on Monday nights, sitting behind his Denon Prime Go DJ mixer attached to his laptop. He reads the room, gauging the crowd for their responses to the music he tries out, and making changes on the fly. Tonight, the selections consist of a number of obscure funk and disco remixes that provide a perfect backdrop for the visitors sipping wines and enjoying the menu.
On Saturdays and Sundays he's at Stratus from noon until 6 pm.
"Stratus is a beautiful venue, and the wines speak for themselves," says Jareb. "I'm just there to provide a relaxed, beautiful and kind of trendy backdrop to that experience. I read the demographic and try to provide the music I think they might like."
And he's looking forward to the Shades of Summer event, for which he has been providing music for about six years.
"It's a great night," he says. "It's beautiful to see that street transformed, and to see the party atmosphere. It's a real treat because it only happens once a year. It's a really beautiful event."
The indefatigable father of two shows off his new acquisition, a three-dimensional camera he plans to use to create images for his soundscapes. He also talks of his idea to rig up his bicycle so he can spin tunes while riding, with the new camera capturing the spectacle for his social media feeds (@djmarinko on Instagram).
Last year his track Toronto Sakura was picked up by a record label based in Cologne, Germany. Jareb says he is working on more new remixes, and is considering self-releasing his work via Bandcamp. And he has a new persona he's ready to try out.
"I have a mask, and I'm calling myself Kid Chrome," he says. "It's a way to make a distinction between my party and festival work, which will be Kid Chrome, and my work with wineries and fine dining, which will stay under the Marinko name."
A master of reading just about any crowd, you can bet that Marinko Jareb's Kid Chrome persona will find his own audience.