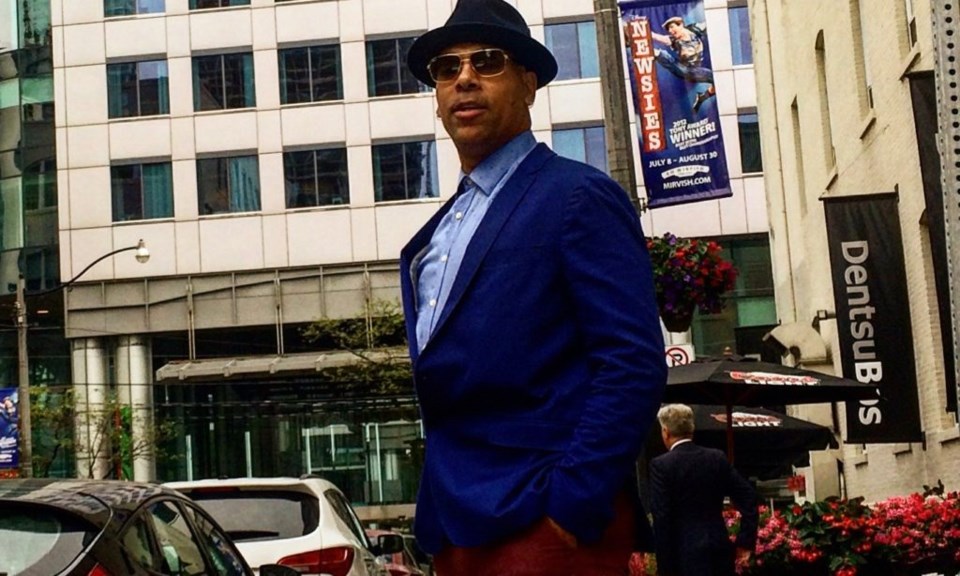 Singer, song-writer, musician and actor Beau Dixon will be returning to Niagara-on-the-Lake this weekend with three performances, accompanied by local musicians.
Actor/musician Patrick McManus is calling the weekend a "Beaulapalooza", featuring Dixon with The Niagara Rhythm Section on Saturday, June 8 at 9 p.m. at The Old Winery. Then on Sunday, Dixon will sit in with Patrick McManus at Silversmith Brewing Company from 3 to 5 p.m., before finishing off the weekend with a Sunday night performance at The Olde Angel Inn starting at 9 p.m.
Dixon will be returning to the Angel for the first time in more than a year to anchor another of his classic open mic nights, with a special guest list that includes Jason Chesworth, with Ajineen Sagal on fiddle.
It was while assisting with two musicals as a music intern at the Shaw Festival in 2012 that Dixon met McManus. The two became friends and found they shared a lot of musical interests, particularly the song-writing of Willie P. Bennett.
"We'd play tunes together once in a while, and he ended up putting together a few open mics at the Angel, which were pretty special Sunday nights," said McManus. "Since that season at Shaw, he kept finding time in his schedule to get down here to play."
Dixon has a busy schedule, playing shows across the country and recording several albums available on iTunes, yet said he finds himself coming back to Niagara-on-the-Lake for the beauty, and to reunite with his former theatre musicians.
Dixon said while working at the Shaw Festival, he realized it's difficult for the actors to have a break and let loose.
"What keeps me coming back is just knowing that I can be a source of entertainment, especially for the actors and the locals."
The Niagara Rhythm Section performs every Saturday at The Old Winery. Each week, the band invites different guests to perform with them.
Steve Goldberger, bassist and vocalist of the local group, said each week the band plays a different style of music, according to the guest artist's preference. "It is awesome, it really keeps us on our toes," said Goldberger. "We've got some of the finest singers and songwriters and performers from the country that come."
With varying styles determined by visiting artists, the band's music ranges from blues, to rhythm and blues to rock and roll to Led Zeppelin. The Niagara Rhythm Section caters to what the performers play. "There's no rehearsal," said Goldberger. "Sometimes they just start the song and we follow along. It's totally improvised."
Dixon said locals can expect some soul, blues, and folk music, dancing and sing-alongs, along with a lot of fun. "I encourage anyone that wants to sing a song to come on out," said Dixon.
Cutline: Beau Dixon will appear at The Old Winery and the Angel Inn this weekend, with two performances and an open mic event. (Photo supplied)