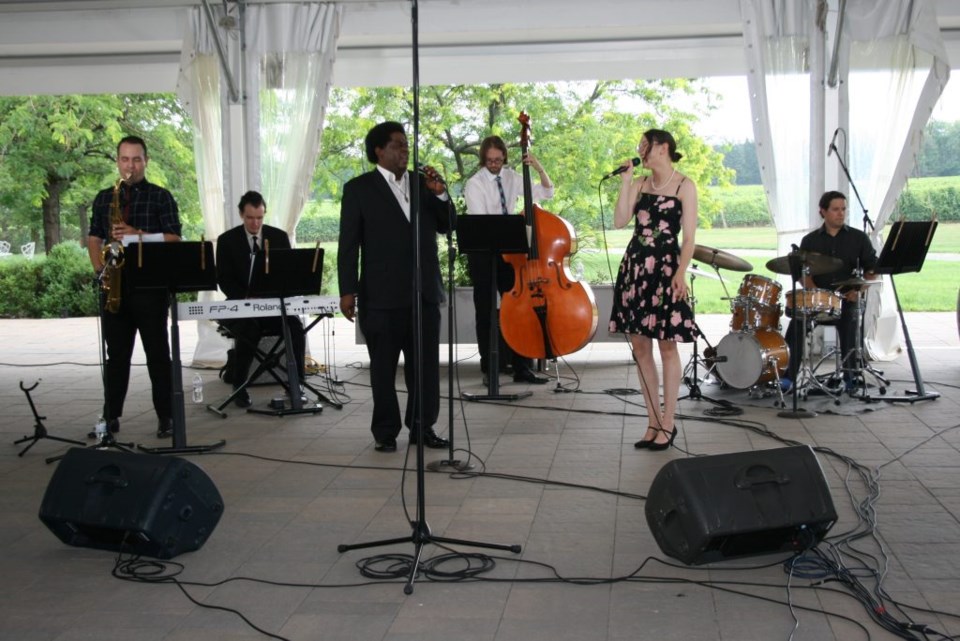 Musicians from the Toronto All-Star Big Band return for the next instalment of the Music Niagara Festival At Home Concert Series this Thursday, July 29.
Jesse Whiteley, pianist and band director, relished the opportunity to return to Niagara following a December, 2020 show for Music Niagara recorded at Willowbank School of Restoration.
Like that appearance, this week's concert features a pared-down version of the 17-piece combo, running through a number of both instrumental and vocal classics. Their set features songs made famous by Dean Martin, Duke Ellington, Count Basie, Ella Fitzgerald and others.
"A lot of these are based on arrangements that we would have done with the big band," Whiteley explained. "In this kind of setting, in a small group, it's fun. It's kind of a challenge to create the illusion of a big band with a smaller band, with only one horn, a rhythm section and vocals."
Whiteley says the full big band has not played together in all its glory since the pandemic began in March, 2020.
In fact, Whiteley admitted that these days, it feels great, but a little odd, to even have a chance to get out and play live.
"Just the process of going to a gig again, it feels weird to put equipment in the car again," he laughed. "To put the nice clothes on again, too, the basics of going to a show. We all felt so removed from the routine. I had to look at my suit to be sure it would still fit and was clean enough."
Visiting Niagara is always a highlight for Whiteley and the other musicians.
"We've been coming here for years, usually with the whole big band," he said. "It's always a treat to come down here for the location factor, and the crowds are always great, too."
Though the recording took place just before the province moved into Step 3 of its reopening plan, a small crowd of about 35 was able to take in the performance under the marquee at Chateau des Charmes Winery.
Of that 35, about 20 happened to have lucked into the live performance, as visitors to the winery were moved off the patio and under the tent due to some inclement weather.
The other 15 concertgoers comprised the family and friends of David Waller, a volunteer and supporter of Music Niagara who lost his battle with cancer last June.
Barbara Waller, David's wife of 50 years, said music was always a part of her husband's life.
"He loved music, he always had music playing in the house," she told The Local. "If I was in the kitchen cooking on my own, with no music, he would come and turn some on."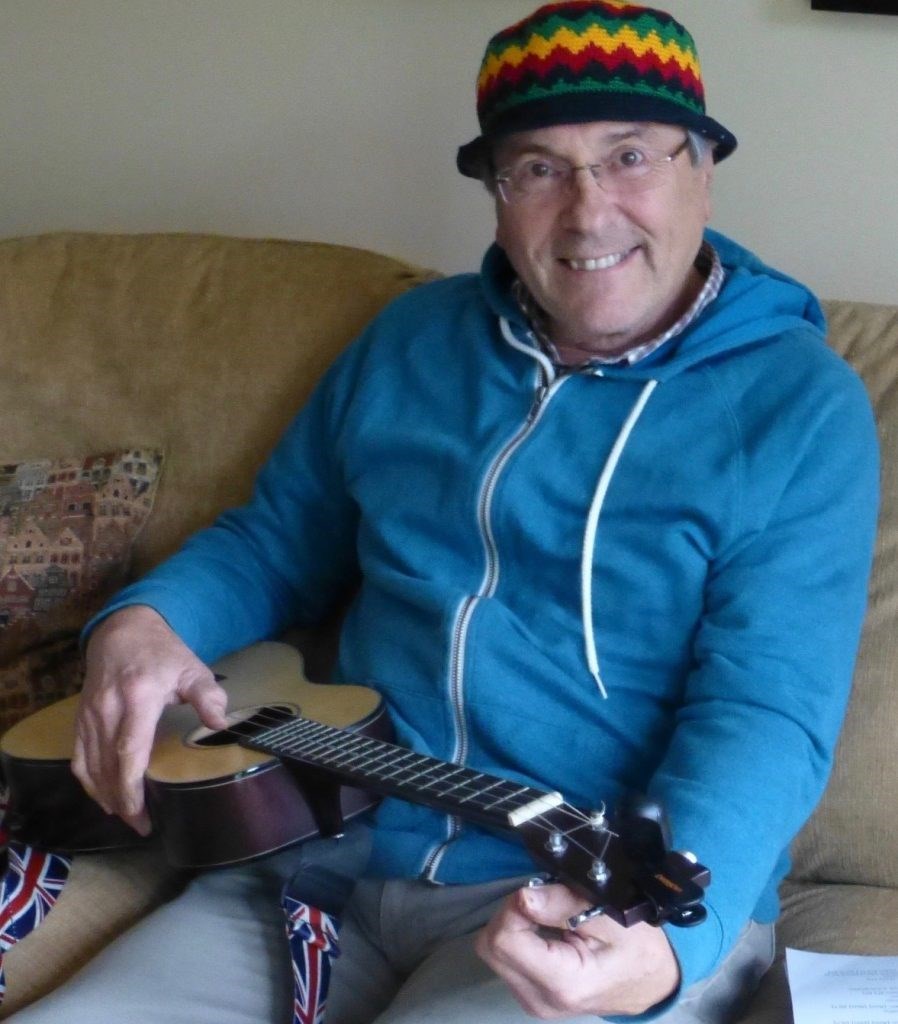 David sang with the Evergreen Singers, a community choir based out of Grace United Church on Victoria Street. He also sang in the Grace United choir.
Waller was also a member of the Niagara Men's Book Club for more than 10 years. The book club sponsored this Thursday's performance in memory of David.
"When a member passes," Barbara said, "they usually give money to a library. He would read the books, but he really, really loved music, and he loved Music Niagara a lot. So they agreed to sponsor the concert instead."
Book club member Tony Gambarotto referred to David as the historian and administrator of the club. He kept the records of what they read, and would send out the schedule of the meetings, which were held about nine times a year before COVID-19.
"David had a great, terrific wit," Gambarotto said. "Smart, knowledgeable about everyday events, strong opinions, quiet, but when he said something we all listened. He was very respected in the group."
Gambarotto and the other members of the book club, including Music Niagara board chair Richard Baker, all got together last spring to visit David just before he passed, joining together on a chorus of For He's a Jolly Good Fellow.
"He was a marvellously civilized, polite, wonderful man," Baker said. "I'm glad we've been able to use this event to celebrate his life."
Members of the book club sat and tapped their toes to the music of the Toronto All-Star Big Band, alongside Barbara and David's children and grandchildren.
Music Niagara will continue offering its At Home Concert Series as planned this summer, but has begun selling tickets to future live performances as well. Tickets are currently available for the Aug. 5 performance of Being Lost at Pondview, at Bella Terra Vineyards, featuring Tom Allen, Jeff Reilly, Patricia O'Callaghan, and Peter and Lori Gemmell.
"We'd love to get back to live performances in real venues, with more people," Baker said, "and use the on-line stuff as supplementary, as extra. We've got to get back to people and places and sitting side by side."
But Baker admitted that at this point, moving full steam ahead into pre-pandemic business as usual is not in the cards yet.
"We don't know what the future brings," Baker explained. "We've seen some places that had success fighting the virus being thrown back into where they were a year ago. We just can't do that yet. So we will carry on until happier days."
The Toronto All-Star Big Band performance in honour of David Waller premieres on the "Watch Live" page at musicniagara.org, and on the Music Niagara YouTube channel, Thursday June 29 at 4 p.m.